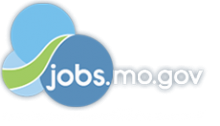 Job Information
CVS Health

Licensed Clinical Social Worker Case Manager - LCSW - Telework MO

in

Missouri
Job Description
This position will be working from home and will require the employee to make community visits once COVID restrictions are lifted. Travel will be in Kansas City, MOWorking for a dynamic, industry leading health care company that puts the focus on the member is what CVS-Aetna is all about. If you like working independently as a Social Worker and as part of a Team, this position may be what you have been looking for. As our company continues to grow our stake hold in local communities is what makes our company stand out in the health care industry. Our talented and caring health care professionals drive the delivery of high-quality services.As a Licensed Clinical Social Worker, you will use your clinical judgement to assess your member's needs.Communication, problem solving, researching resources are a component of what you will do as a Social Worker at CVS-Aetna, Community Care Program .As a Social Worker at our company you will create your own scheduling with your members. Each member receives a psychosocial assessment to better understand what Social Determinants of Health are impacting them in reaching their best health care outcomes.Social Workers adhere to Medicare and company policies and procedures to ensure that members receive the very best services we have to offer. In this position you will document all case notes, care plans and member goals into one of our dedicated platforms so that the member receives holistic solutions approach from all members on the team.Case presentations are co-presented by you the Social Worker, in a multidisciplinary format so that our more complex members will receive the best recommendations from all team members. As a Social Worker in this position you will have the best opportunities to learn more about your members through face to face home visits, telephonic and or video conferencing.Adapting your day to include emerging issues, while prioritizing other pending tasks will make you successful in this role.Collaboration with your colleagues to brainstorm solutions, while also utilizing your best resources and clinical skills will result in a great member experience.Living and working in the community where your members live will enhance their experience, while you successfully remove barriers for your member and create a better plan for their best overall health care needs.
Required Qualifications
3+ years of direct clinical practice experience post masters degree, e.g., hospital setting or alternative care setting such as ambulatory care or outpatient clinic/facilityCrisis intervention skills preferredManaged care/utilization review experience preferredCase management and discharge planning experience preferredMinimum of a Master's degree in Behavioral/Mental Health or related fieldLCSW clinical license in MO required
Preferred Qualifications
Please review required qualifications above
Education
Master's degree
Business Overview
At Aetna, a CVS Health company, we are joined in a common purpose: helping people on their path to better health. We are working to transform health care through innovations that make quality care more accessible, easier to use, less expensive and patient-focused. Working together and organizing around the individual, we are pioneering a new approach to total health that puts people at the heart.
We are committed to maintaining a diverse and inclusive workplace. CVS Health is an equal opportunity and affirmative action employer. We do not discriminate in recruiting, hiring or promotion based on race, ethnicity, gender, gender identity, age, disability or protected veteran status. We proudly support and encourage people with military experience (active, veterans, reservists and National Guard) as well as military spouses to apply for CVS Health job opportunities.