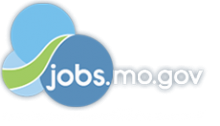 Job Information
Kelly Services

Process Technician

in

Mexico

,

Missouri
Kelly Services is seeking a skilled Process Technician- details below.
Direct Hire opening in Mexico, Missouri! Pay: $26-31 HR
*Relocation package offered
Job description: Work as a team to set up, operate and maintain large high pressure die casting machine cells to produce castings.
The process technician monitors the process and the quality of the product and makes necessary corrections to the process in order to maintain a steady flow of quality product to the customer.
Assists the maintenance / tooling departments with repairing and maintaining die cast machines and die cast tooling
DIE CASTING
Performs set up duties, including:
Remove and set dies in the die casting machine, with overhead crane.

Set up the die casting machine, trim press, shot end components, robotic ladling, and die spray systems.

Set operational parameters on the machine and monitor. Make corrections as needed.

Set up the work area and the trim press.
Operates the die casting machine and monitors machine functions, including:
Monitor the product quality using required gages and inspection criteria.

Monitor the process control systems.

Repair and make adjustments to equipment as needed.
Performs inspection testing, gaging and quality checks of the product as required.

Safely operate tow motor to move material as required.

Deburrs and packs product as required.

Completes required paperwork correctly and neatly.

Locates and interprets control plans and keeps updated on revisions.

Follows proper machine startup and shutdown procedures.

Maintains a clean, safe work area, including performing assigned safety/housekeeping duties.
MAINTENANCE
Assists with troubleshooting and problem-solving issues that a die cast machine may have.

Assists with repairs and maintenance of mechanical and hydraulic functions of the die cast machines.

Assists with preventive and predictive maintenance.

Removes impurities from furnaces (sludging) with long handled tools.

Maintains extensive working knowledge of all processes used in the plant.

Safely operates boom lift as required.
TOOL ROOM
Assists with troubleshooting and problem-solving issues that a die cast tool or trim tool may have.

Assists with teardown and assembly of die cast and trim tools.

Assists with repairs of tooling requiring spare parts replacement or polishing.

Safely operates overhead crane to move tooling and components as required.
Qualifications
Required: High School Diploma or GED
Technical or Trade School Certificate or 2 – 3 years relevant work experience in an Industrial work environment
Preferred: Experience with welding, cutting, metal bending, hose building and Robotics
Basic manufacturing equipment knowledge and experience
Required:
Computer, Technical, mechanical, mathematical and/or scientific skills
General math skills. Ability to: 1) complete quality checks, process checks, and adjustment processes; and 2) sort, check, count and verify numbers.

General computer knowledge.
Communication Skills – Verbal, Written, Training, Presenting, etc.
Basic oral and written communications skills. Ability to communicate (verbally and written) information, questions, and suggestions so they can be understood by others.
Problem Solving skills and Decision Making Skills
Ability to utilize knowledge and experience and solve basic, routine problems. Ability to detect problems and report information to appropriate team member and/or supervisor.

Ability to look at data, circumstances, and situation at hand to make decisions on how best to handle a situation or improve a process. Report information to appropriate team member and/or supervisor.
Why Kelly ® ?
Looking for meaningful work that enriches the lives of students in your community? At Kelly® Education, we connect passionate people with great jobs in local schools. Whether you're looking to work a few days a week or every day, want to work in a classroom or a non-instructional role—we'll connect you with flexible work you can feel good about. Even if you're new to the education field, our thorough training and orientation will prepare you to be successful.
About Kelly ®
At Kelly, we're always thinking about what's next and advising job seekers on new ways of working to reach their full potential. In fact, we're a leading advocate for temporary/nontraditional workstyles, because we believe they allow flexibility and tremendous growth opportunities that enable a better way to work and live (plus, did we mention we provide a ton of benefits ?). Connecting great people with great companies is what we do best, and our employment opportunities span a wide variety of workstyles, skill levels, and industries around the world.
Kelly is an equal opportunity employer committed to employing a diverse workforce, including, but not limited to, minorities, females, individuals with disabilities, protected veterans, sexual orientation, gender identity. Equal Employment Opportunity is The Law. (https://www.dol.gov/ofccp/regs/compliance/posters/ofccpost.htm)