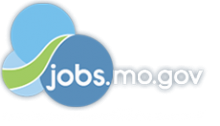 Job Information
Rise Baking Company

Machine Operator III

in

Mexico

,

Missouri
The Machine Operator 3 - Mixer prepares cake, muffin, cookie, and/or laminate dough mixes for our customers by mixing and blending the appropriate ingredients according to the approved product formula.
Prepare for the shift?s production through effective communication with the previous shift?s Mixers, Line Leaders and Supervisors. Review and interpret product formulas and written

Instructions to ensure the proper ingredients, materials, and set-ups are ready and available for mixing. Gathers all required supplies and tools to ensure and on-time start up.

Safely scale and mix ingredients with consistent accuracy and quality per the formula using assigned tools and equipment, including WMS scanning equipment. Monitor product output for consistent quality and supply the production line without compromising quality.

Document and record all required checks and information accurately. Report any issues to Line Leader or Supervisor immediately. Facilitate communications with all line workers to ensure teamwork and quality product manufacturing.

Maintain a safe, clean work environment. This includes cleaning and maintaining all equipment in an organized manner and disposing of waste appropriately. Following all established Quality Assurance Systems, HACCP and Sanitation guidelines, especially for allergens.

Assist in other areas, as required. This will include the ability to provide line coverage for all job functions and possibly train other team members on specific machine operations or duties. Must be able to positively interact with other departments, lines and shifts.
Qualifications:
High School Diploma or equivalent required.

One ? two years experience working in a manufacturing environment; food manufacturing preferred.

Ability to successfully complete courses in quality, safety and production through the American Institute of Baking or equivalent.

Position performs duties in a food manufacturing environment where one would be subjected to mild temperature differences; some heat in summer. Would have continuous exposure to flour, sugar, eggs, butter, nuts, allergens and other ingredients.

Must be able to lift/carry objects weighing up to 60 pounds. Ability to perform assisted push/pulls on objects weighing in excess of 1000 pounds. Works in a high-speed manufacturing facility requiring quick response to processing needs. Must be able to stand for extended periods of time.
An Equal Opportunity Employer. All qualified applicants will receive consideration for employment without regard to race, color, religion, sex, sexual orientation, gender identity, national origin, or protected veteran status and will not be discriminated against on the basis of disability.