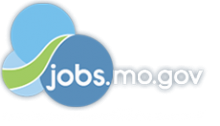 Job Information
Rise Baking Company

Machine Operator 2

in

Mexico

,

Missouri
The Machine Operator 2 can work in all positions on the production line and operates various machines and uses tools as required in support of bakery manufacturing operations on assigned line(s). Tasks will include but are not limited to processing, packaging, and palletizing equipment used to produce finished bakery goods. Duties include setting up, adjusting, breaking down, and cleaning processing equipment. Equipment may include mixers, pumps, cup and tray denestors, pan greasers, batter depositors, guillotines, cookie cutters, wrappers, heat tunnels, baking ovens, pan washers, cryogen cooling systems, palletizers, and associated processing equipment. The Machine Operator 2 can also provide support to the Machine Operator 3 Mixer and Process Operator positions. The Machine Operator 2 must be able to assume the role of Line Leader in their absence.
FUNDAMENTALS OF THE POSITION: Each of them is the result of the activities summarized to achieve the
objective of the position and the time spent for each area.
Fundamental Area % of focus
Prepare for relief assignments by reviewing and interpreting written instructions from 5%

the production schedule, formulas, specification sheets, and checklists. Assume relief role

as scheduled and modify work to meet specific production requirements.

Safely operate equipment and tools in processing batter-based and dough products, 60%

especially WMS scanning equipment. Monitor product output for consistent quality.

Demonstrate the ability to meet production demands without compromising quality.

Report any product out of specification to the Supervisor immediately. Establish and

maintain an efficient break rotation schedule.

Document and record all required checks and information accurately, including regular 15%

metal detector checks. Report any issues to Line Leader or Supervisor immediately. Facilitate communications with all line workers to ensure teamwork and quality product manufacturing.

Maintain a safe, clean work environment. This includes cleaning and maintaining all 15%

equipment in an organized manner and disposing of waste appropriately. Following all

established Quality Assurance Systems, HACCP and Sanitation guidelines, especially for allergens.

Assist in other areas, as required. This may include training other team members on specific 5%

machine operations or duties. Must be able to positively interact with other departments, lines

and shifts.
An Equal Opportunity Employer. All qualified applicants will receive consideration for employment without regard to race, color, religion, sex, sexual orientation, gender identity, national origin, or protected veteran status and will not be discriminated against on the basis of disability.