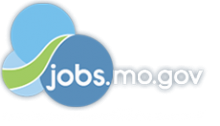 Job Information
PDS Tech Inc

Construction Professional

in

Matthews

,

Missouri
PDS Tech, Inc. is seeking a Construction Professional, in Matthews, MO.
Description:
CM shall be responsible to: manage contractor safety in compliance with client requirements and OSHA regulations (Note: for projects with a full time safety manager (SM), this responsibility would be shared between the CM and SM), coordinate with contractor(s) supervision and if needed, direct contractor work tasks to expedite schedule,

Work efficiently and to manage the interface between contractors, understand the project schedule and ability to assess job progress status or percent (%) complete,

Understand and attain knowledge of the design intent, process flows and process equipment functions pertaining to the scope of work, understand key provisions of the contract and manage/control and document contract communications,

Change orders and other relevant contract documentation, participate and conduct weekly construction progress meeting; issue meeting minutes, clarify contractor RFI's (with assistance as required by the project team),

Observe installed work to confirm that contractor(s) is meeting quality requirements in accordance with the technical standards; interface with Ag-E project team leads to resolve and manage quality issues,

Coordinate and provide guidance to PM and project controls lead on potential change orders;

Assure timely resolution of change orders, prepare weekly construction reports and other reports as requested, act as liaison with the client site manager (or the designated site customer representative);

Meet with site team as required to assure that construction activities are coordinated with the sites operations (this includes but is not limited to: contractor work permits in operating areas that are under the site's control;

Designated construction areas; designated storage or lay down areas; utility outages;

Tie-in of utility, process equipment or buildings;

Pedestrian and vehicle routes; parking; and other critical activities),

Coordinate with contractor(s) to maintain a complete set of as-built project drawings,

Maintain a complete and current set of drawings, specifications, vendor drawings, shop and working drawings, etc. that are formally issued by the project team to the contractor, document, log and provide contractor(s) with guidance in the receipt,

Storage and release to contractor of client -procured equipment and material;

Communicate and coordinate with the project team discipline leads as required to verify that equipment and material deliveries are complete, monitor,

Verify and control cost when project work is conducted on a T&M basis, for projects that are staffed with other client field team members (i.e. safety manager, field coordinators, safety coordinators, administration, materials manager, scheduler);

Manage site staff activities and areas of responsibilities including time and expenses and complete training as requested by Construction Coordinator.
Prerequistes:
All qualified applicants will receive consideration for employment without regard to race, color, sex, sexual orientation, gender identity, religion, national origin, disability, veteran status, age, marital status, pregnancy, genetic information, or other legally protected status.