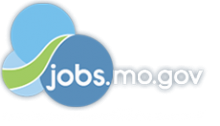 Job Information
UnitedHealth Group

Benefit Advocate - Maryland Heights, MO Virtual Job Fair

in

Maryland Heights

,

Missouri
Join Us for Our Customer Service Virtual Job Fair
Wednesday, May 12th, 2021 at 11am CST
Connect from your smartphone, tablet, or computer to learn more about our exciting Customer Service opportunities in Colorado Springs, CO - Green Bay, WI - Maryland Heights, MO -Minnetonka, MN -Phoenix, AZ and Irving, TX !
Register here for the event at: https://uhg.hr/CustomerServiceJobFair
We strongly encourage you to apply in advance of the event if you are interested in this opening. Attendance at the event isn't required to be a candidate for potential employment.
Even if you have no prior experience, we have training classes starting soon to help you build the successful career that you want - apply today!
This role is temporarily remote. Training is conducted virtual from your home. This role is an onsite role and you will transition once training is completed to work in the office in the future.
Turn on the news on any night of the week and you're likely to hear about the changes that are sweeping through our health care system. It's dramatic. It's positive. And it's being led by companies like UnitedHealth Group . Now, you can take advantage of some of the best training and tools in the world to help serve our existing and new customers. You'll take as many as 50-70 calls per day from customers who have questions about their health benefits. As their advocate, you'll use your personality and our tools to help them through the health care benefits available to them, including helping them enroll in a new plan. This is no small opportunity.
This position is full-time (40 hours/week). Employees are required to have flexibility to work any of our 8-hour shift schedules during our normal business hours of 8:00am - 11:00pm Eastern Time, Saturday - Sunday. It may be necessary, given the business need, to work occasional overtime. Our office is located at 13655 Riverport Dr, Maryland Heights, MO 63043. You will be asked to perform this role in an office setting or other company location, however, you'll be required to work from home temporarily due to space limitations .
We offer 7 weeks of paid training. The hours during training will be 8:00am to 4:30pm Monday-Friday. Training will be conducted virtually from your home.
Primary Responsibilities:
Respond to and resolve, on the first call, customer service inquires and issues by identifying the topic and type of assistance the caller needs such as benefits, eligibility and claims, financial spending accounts and correspondence

Help guide and educate customers about the fundamentals and benefits of consumer-driven health care topics to select the best benefit plan options, maximize the value of their health plan benefits and choose a quality care provider

Contact care providers (doctor's offices) on behalf of the customer to assist with appointment scheduling or connections with internal specialists for assistance

Assist customers in navigating myuhc.com and other UnitedHealth Group websites and encourage and reassure them to become self-sufficient
This role is equally challenging and rewarding. You'll be called on to research complex issues pertaining to the caller's health, status and potential plan options. To do this, you'll need to navigate across multiple databases which requires fluency in computer navigation and toggling while confidently and compassionately engaging with the caller.
You'll be rewarded and recognized for your performance in an environment that will challenge you and give you clear direction on what it takes to succeed in your role as well as provide development for other roles you may be interested in.
Required Qualifications:
High School Diploma, GED, or Equivalent work experience

Minimum of 3+ years of combined education, work and/or volunteer experience

Must live in a location that can receive a UnitedHealth Group approved high-speed internet connection or leverage an existing high-speed internet service

You will be asked to perform this role in an office setting or other company location, however, may be required to work from home temporarily due to space limitations

If you need to enter a work site for any reason, you will be required to screen for symptoms using the ProtectWell mobile app, Interactive Voice Response (i.e., entering your symptoms via phone system) or similar UnitedHealth Group-approved symptom screener. When in a UnitedHealth Group building, employees are required to wear a mask in common areas. In addition, employees must comply with any state and local masking orders
Preferred Qualifications:
Health Care/Insurance environment (familiarity with medical terminology, health plan documents, or benefit plan design)

Social work, behavioral health, disease prevention, health promotion and behavior change (working with vulnerable populations)

1+ years of Customer Service Experience
UnitedHealth Group is an essential business. The health and safety of our team members is our highest priority, so we are taking a science driven approach to slowly welcome and transition some of our workforce back to the office with many safety protocols in place. We continue to monitor and assess before we confirm the return of each wave, paying specific attention to geography-specific trends. At this time, 90% of our non - clinical workforce transitioned to a work at home (remote) status. We have taken steps to ensure the safety of our 325,000 team members and their families, providing them with resources and support as they continue to serve the members, patients and customers who depend on us.
You can learn more about all we are doing to fight COVID-19 and support impacted communities at: https://www.unitedhealthgroup.com/newsroom/addressing-covid.html
Careers with UnitedHealthcare . Let's talk about opportunity. Start with a Fortune 10 organization that's serving more than 85 million people already and building the industry's singular reputation for bold ideas and impeccable execution. Now, add your energy, your passion for excellence, your near - obsession with driving change for the better. Get the picture? UnitedHealthcare is serving employers and individuals, states and communities, Military families and Veterans wherever they're found across the globe. We bring them the resources of an industry leader and a commitment to improve their lives that's second to none. This is no small opportunity. It's where you can do your life's best work. SM
Diversity creates a healthier atmosphere: UnitedHealth Group is an Equal Employment Opportunity / Affirmative Action employer and all qualified applicants will receive consideration for employment without regard to race, color, religion, sex, age, national origin, protected veteran status, disability status, sexual orientation, gender identity or expression, marital status, genetic information, or any other characteristic protected by law.
UnitedHealth Group is a drug - free workplace. Candidates are required to pass a drug test before beginning employment.
Keywords: UHC, Advocate, Customer Service, Healthcare, Benefits, Maryland Heights, St. Louis, MO, St Charles County, work at home, work from home, WAH, WFH, remote, telecommute, hiring immediately, jobs, #rpo, JFCore