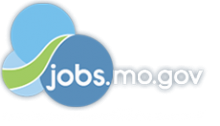 Job Information
Barts Electric

Project Manager in Commercial Electrical Construction

in

Liberty

,

Missouri
Project Manager in Commercial Electrical Construction
Department:Operations/Project Management
Location:Liberty, MO
START YOUR APPLICATION
Bart-s Electric is a full-service commercial electrical contractor that has built a reputation of reliability and service that sets us apart in the industry. Bart-s Electric philosophy is summarized in the phrase -We give the customer more service than they paid for.- We have an immediate opening for a Project Manager to join our team in West Jordan, UT.
Position Responsibilities
Responsible for planning, directing, and coordinating activities associated with designated projects to ensure that goals and objectives of projects are accomplished within prescribed time frame and budgeting parameters.
Duties include:
Reviews assigned project proposal or plan to determine time frame, budget, and procedures for accomplishing project, staffing requirements, and allotment of available resources to various phases of project.

Establishes work plan and staffing for each phase of project.

Directs project personnel and outlines work plan and assignment of duties, responsibilities, and scope of authority.

Directs and coordinates activities of project to ensure project progresses on schedule and within prescribed budget.

Prepares status reports and modifies schedules or plans as required.

Keeps Vice President Operations informed of project status and needed changes in schedule, resources, and budget.

Oversees project budget and approves all expenditures and change orders for projects.

Serves as primary liaison between company and general contractors and suppliers and provides technical advice for improved processes and resolution of problems.

Monitors project progress, deliverables, quality assurance, and customer satisfaction.

Makes regular visits to job sites and provides guidance to other project team members on administrative and technical issues.

Communicates and consults with Sales and Estimating team regarding successful transition of projects from bid process to construction stage.

Supervises and provides performance feedback to assigned Field Superintendants and Foremen.

Oversees the final approval and letter of occupancy process with builder/general contractor.

Supervises and conducts performance reviews for Assistant Project Managers.

Position Qualifications
PREVIOUS PROJECT MANAGEMENT EXPERIENCE IN COMMERICAL ELECTRICAL CONSTRUCTION IS REQUIRED. Must be a team player, strong work ethic, self motivated, assertive, strong communication, skills, leadership, problem solving skills, positive attitude, and computer skills. Must have a high school diploma or equivalent, age 18 or older, reliable transportation.
We offer competitive pay and a generous benefits package!
Equal Opportunity Employer, including disabled & vets
START YOUR APPLICATION