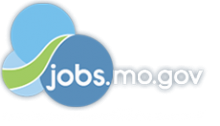 Job Information
HCA, Hospital Corporation of America

Security Officer PRN

in

Lexington

,

Missouri
Do you have the career opportunities as a Security Officer you want in your current role? We have an exciting opportunity for you to joinLafayette Regional Health Centera facility that is part of the nation's leading provider of healthcare services, HCA Healthcare.
At LRHC, we want to ensure your needs are met. We offer a variety of comprehensive medical, dental, and vision plans along with some unique benefitsincluding:
o Paid Personal Leave

o Tuition Reimbursement/Assistance Programs

o 401k (100% annual match – 3%-9% of pay based on years of service)

o Identity Theft Protection discounts

o Auto, Home, and Life Insurance options

o Adoption Assistance

o Employee Stock Purchase Program (ESPP)
We strive to provide the best possible care to our patients.
Our teams are a committed, caring group of colleagues. Do you want to work as a Security Officerwhere your passion for creating positive patient interactions are valued? If you are dedicated to caring for the well-being of others, this could be your next opportunity. We want your knowledge and expertise!
About this Department:
25 Bed Critical Access Hospital; opportunity to really know your patient and address their individual needs, Variety in patient population that you serve.

Strong Teamwork and excellent cohesiveness

Amazing Flexibility with Efficient Scheduling amongst the team

Swing Bed Services offered on the inpatient side
Responsibilities:
Performs safety and security duties and assigned tasks to include the protection of persons and property; investigates, documents and follows up on all incidents; responds to all duress or alarms; provides building and campus patrol; aides in after- hours access; maintains department equipment; maintains confidentiality of all security and facility information.
College level course work in police sciences or related fields preferred. BLS required within 90 days of hire.

Must clear pre-employment drug testing; obtain and maintain a police commission for an armed agent; have a clean police record. Be a citizen of the United States. Able to communicate well orally and in writing; able to work well with people under stressful conditions; understand fire safety principles and able to direct others during an emergency; operate hospital and departmental computers, including fire system computers; physically able to spend long periods on feet, both standing and walking; able to climb stairs or ladder; strength to lift at least 60 pounds dead weight to waist; sufficient physical prowess to, with assistance, restrain and control combative patients or suspects; physical ability to communicate by radio or telephone and be easily understood.

A minimum of one year security or equivalent in law enforcement or Military Police preferred. College course in safety and security may substitute for experience. Previous hospital experience preferred
Lafayette Regional Health Center is a 25-bed critical access hospital, accredited by The Joint Commission, located in historic Lexington, MO, 50 miles east of Kansas City. We offer a comprehensive array of services in a small town environment. Patients enjoy the comfort of knowing they're receiving quality healthcare in their hometown. In addition to the hospital we also operate three physician clinics in Lafayette County.
HCA Healthcare has been continually named a/World's Most Ethical Company by Ethisphere/since 2010. In 2018, HCA Healthcare spent an estimated $3.3 billion in cost for the delivery of charitable care, uninsured discounts, and other uncompensated expenses.
If you are looking for an opportunity that provides satisfaction and personal growth, we encourage you to apply for our Security Officer opening. We promptly review all applications. Highly qualified candidates will be contacted for interviews. Unlock the possibilities and apply today!
We are an equal opportunity employer and value diversity at our company. We do not discriminate on the basis of race, religion, color, national origin, gender, sexual orientation, age, marital status, veteran status, or disability status.
Job: *Facilities Mgmt Plant Ops & Security
Title: Security Officer PRN
Location: Missouri-Lexington-Lafayette Regional Health Center
Requisition ID: 09721-71742