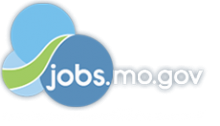 Job Information
Christian Horizons

Home Care Aide

in

Lewistown

,

Missouri
BE PART OF SOMETHING MORE
At Carelink, a part of Christian Horizons, you'll find a rewarding place to work with the satisfaction that comes from living your purpose and making a real difference in the lives of others. You'll find an incredible spirit in our ministry. It's in the smiles of those we care for and the dedication of our associates. It inspires all who share our mission – from home-based care givers to managers, nurses and pastors. Remarkable people work here and there's a place here for you.
Founded in 1962, our God-centered mission continues today. Our mission is to cultivate a compassionate and positive environment where living means thriving, where those we care for can lead the abundant life they were intended to lead.
We are seeking Home Care Aides to provide assistance with activities of daily living, non-clinical personal care, housekeeping, personal laundry and companion services in a client's personal residence. The successful candidate is a compassionate and talented caregiver who wants to be part of a support system to enable the client to remain safely and comfortably in his or her own home. The assistance provided by the Home Care Aide is not medical in nature; he/she assists the client in meeting the demands of living independently, including cleaning, laundry, shopping, meal preparation, dressing, and bathing.
Must have a valid Driver's license, auto insurance, and reliable transportation. Must be available to work every other weekend and rotating holidays.
We offer:
Competitive wages

PathwayPay (daily pay) - Get your pay when you need it.

Work close to home

Flexible schedules

All shifts available

Mileage reimbursement

Generous Paid time off

Opportunity to give back and make life more manageable for clients

Help clients remain comfortable at home

Ability to focus on one client at a time
Essential Tasks include, but are not limited to, the following, functioning within all policies, procedures, rules and regulations applicable to the organization.
Provides information, as appropriate based on client's wishes and agreed upon with others involved in the client's support system, to help maintain a safe and healthy environment.

Utilizes contacts to alert others in the client's support system regarding changes in condition.

Keeps client's Nurse and/or Care Coordinator up to date on client condition and needs.

Provides input for the development of the Plan of Treatment and/or Home Services Plan.

Assists with bathing, and with general skin care as long as the skin is unbroken and any chronic skin problems are not active.

Assists with dressing, which includes ordinary clothing and application of support stockings if they are they type not prescribed by a physician.

Assists with hair, which includes shampooing with non-medicated shampoo, drying and styling hair, and nail care, including soaking, pushing back cuticles and filing, but not trimming. The Home Services Worker may assist with shaving with an electric or safety razor.

Assists with mouth care, including denture care and basic oral hygiene.

Assists with toileting, including help to and from the bathroom, assistance with bedpans, urinals and commodes and changing clothing and pads used for the care of incontinence. May also empty or change external urinary collection devices.

Assists with feeding clients who can independently swallow and be positioned upright.

Assists with positioning when the client is able to identify to the worker when the position needs to be changed and no skilled skin care is required with the position change.

Assists with transfers when the client has sufficient balance and strength to reliably stand and pivot to assist with the transfer.

Assists with ambulation, and assists with exercise in the form of encouragement of normal bodily movement with a prescribed exercise plan.

Reminds the client to take medications which have been pre-selected by the client, family, nurse or pharmacist when stored in medication reminder containers. Assistance can include handing the appropriately marked container to the client and opening the container if the client is unable to do so.

Assists with meal preparation, cooking, cleaning, laundry, shopping and with appointments outside the home.

Provides companionship through conversation and activities that will keep the client engaged and occupied.

Facilitates social contacts as needed and desired by the client.

Implements all duties and activities to be consistent with the Home Services Plan.

Completes appropriate documentation and submits it in a timely manner to facilitate billing.

Maintains the confidentiality of all documents under his/her control at all times including the client's personal, financial, and health information. Follows all HIPAA regulations and company policy and procedures.

Follow policy and procedure regarding reporting of abuse and neglect.

Promote client dignity, independence, self-determination, privacy and choice.

Practice good hygiene, infection control and safety. Be prompt and reliable.

Be sensitive to client limitations, such as failing eyesight, hearing, etc.

Attend and participate in appropriate internal staff development programs.

Consistently maintains focus on Christian Horizons mission and maintain highest level of confidentiality regarding company and client information.

Other job related duties as assigned.

Must have a High School Diploma or GED.

Ability to follow and give written and oral directions.

One Year of experience is preferred in a home care or private duty setting.

Possess the ability to communicate effectively and deal effectively and tactfully with personnel, clients, families, government agencies and the general public.

Pass background check before and during employment, as defined by the organization's policy, with no disqualifications by committing or attempting to commit one or more of the offenses defined within.
ID: 2021-5630
External Company URL: www.christianhomes.org