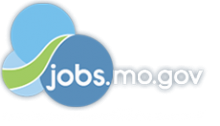 Job Information
Sprouts Farmers Market

Store Schematics Coordinator

in

Lee's Summit

,

Missouri
This position is a temporary role to support a project opportunity, anticipated to run through the end of 2021. This is a part-time position, scheduled for three 8-hour shifts, and can be combined with another Sprouts part-time position.
At Sprouts Farmers Market, the Schematic Coordinator requires a significant level of accuracy and responsibility to maintain the overall Non-Perishable Schematic integrity in their assigned store. This position conducts weekly resets and speed-to-shelf activities, ensuring compliance with all company schematic guidelines. The Schematic Coordinator must be able to work quickly and with accuracy to support merchandising integrity in our stores.
Serve as primary schematic contact at the store and provide the Store Manager, NP ASM, Scan Coordinator and Dept Mangers with notice of reset changes

Responsible for the scheduling, coordination and execution of store resets and projects for the Non-Perishable Depts (Dairy, Frozen, Grocery, HBA, Vitamins)

Supports an active selling culture and positive customer experience by ensuring the categories are set according to the schematics for their store

Works with the Scan Coordinators, Dept Manager and NP ASM to ensure schematic compliance is maintained and new items are correctly placed and available for purchase

Complete weekly Reset/STS activity as directed by the Support Office

Ensure schematics are executed in a manner consistent with internal policies and procedures

Obtains sign off from Store Manager, NP ASM, or Dept Mangers to signify work is complete and accurate

Provide timely feedback to Support Office Schematic Department for any issues or discrepancies

Be at least 18 years of age, have a high school diploma or equivalent and 1-3 months related experience and/or training; or acceptable combination of education and experience.

Must have strong analytical and organizational skills in order to analyze total reset program, and to properly maintain necessary reports and schedules.

Must possess excellent mathematical skills and a working knowledge of Microsoft Office.

Have and show an outgoing, friendly behavior with a positive attitude and the ability to interact with our customers, employees, and vendors.

Be able to work varied hours/days as business dictates.

Must be able to read schematics and price tags and properly hang price tags and signs. Good vision is required in order to read and set schematics Ability to staple, scan and using a computer to activate new schematics. Also must be able to use a step ladder.

Be able to vertically/horizontally transfer boxes weighing up to 17 lbs., from 1" to 34", up to a distance of 8 feet for up to 1 hour. Walking up to 4 miles per 8 hours is expected.

Be able to conduct repetitive crouching/kneeling/squatting to access a point 6 inches from the ground for up to 50 hours will be necessary.
n addition to a rewarding career, Sprouts offers a comprehensive program to help support you and your family. These programs include:
Competitive pay

Sick time plan that you can use to support you or your immediate families health

Opportunities for career growth

15% discount for you and one other family member in your household on all purchases made at Sprouts

Flexible schedules

Employee Assistance Program (EAP)
Eligibility requirements may apply for the following benefits:
401(K) Retirement savings plan with a generous company match

Affordable benefit coverage, including medical, dental vision

Paid parental leave for both mothers and fathers

Pre-tax Flexible Spending Accounts for healthcare and dependent care

Company paid life insurance and short-term disability coverage
Grow with us!
If you have a passion for inspiring people and a flair for fresh food, consider applying for a job at Sprouts! With a focus on customer service, our neighborhood grocery stores offer high-quality, farm fresh produce, natural meats, plenty of scoop-your-own bulk goods and much more in a fun, friendly, old-fashioned farmer's market setting. Come grow your career in healthy living with a fast-paced, rapidly growing company and teams that pride themselves on empowering others along their journey.
The above statements are intended to describe the general nature and level of the work being performed by people assigned to this work. This is not an exhaustive list of all duties, responsibilities, and requirements. Sprouts' management reserves the right to amend and change duties, responsibilities, and requirements to meet business and organizational needs as necessary.
California Residents: We collect information in accordance with California law, please see here for more information.
Requisition ID: 139521
External Company URL: https://www.sprouts.com/
Street: 800 NE Hwy 291
Job Title: Store Schematics Coordinator
Benefits (Text Only): n addition to a rewarding career, Sprouts offers a comprehensive program to help support you and your family. These programs include: - Competitive pay - Sick time plan that you can use to support you or your immediate families health - Opportunities for career growth - 15% discount for you and one other family member in your household on all purchases made at Sprouts - Flexible schedules - Employee Assistance Program (EAP) Eligibility requirements may apply for the following benefits: - 401(K) Retirement savings plan with a generous company match - Affordable benefit coverage, including medical, dental vision - Paid parental leave for both mothers and fathers - Pre-tax Flexible Spending Accounts for healthcare and dependent care - Company paid life insurance and short-term disability coverage