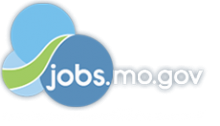 Job Information
GEHA

Sr Internal Auditor

in

Lee's Summit

,

Missouri
GEHA is a leader in health services for federal employees and related customers, serving our chosen markets with low-cost offerings and best-in-class customer care, sustained by a nimble and efficient organization.
The Senior Internal Auditor assists in leading and executing the planning and professional performance of audit assignments and risk assessments, including tests of controls and/or tests of details including (but not limited to):
• financial audits,
• IT Audits
• internal controls,
• operational performance,
• compliance with applicable laws and regulations,
• accreditation standards,
• contracts,
• compliance with company policies and procedures, and
• fraud investigations.
Assists with the execution of a risk-based audit plan. Supervises, coaches, and trains less experienced Internal Audit team members during projects and through specialized training sessions as needed. Reviews work completed by less experienced Internal Audit team members. Has significant latitude for initiative and independent judgment, reports to the Manager, Internal Audit. Adheres to all corporate policies and procedures as well as professional ethical standards.
SKILLS
Assures adequate execution and completion of assignments in terms of both time and quality.

Initiates, creates, executes, reviews, and/or leads the planning, budgeting, testing and reporting phases of audit or consulting projects according to department standards.

Performs or supervises the performance of project procedures such as: interviews, identifying and defining issues, developing criteria, reviewing and analyzing evidence, and documenting processes. Evaluates current auditing procedures and proposes changes as needed.

Prepares or reviews drafts of audits or review reports, which include the development of clear, constructive, and actionable recommendations to address risks identified.

Communicates or assists in communicating the results of audit and consulting projects via written reports and presentations to management, the Board of Directors, and external parties.

Performs other related work or external audit assistance as assigned by Internal Audit management.

Provides constructive on-the-job feedback/coaching throughout projects to less experienced team members. Provides formal written feedback for less experienced team members at the conclusion of each project.

Develops and maintains productive relationships throughout the company and within the department.

Pursues professional development opportunities, including external and internal training and professional association memberships, and shares information gained with co-workers.

Represents Internal Audit on internal project teams.

Other duties as assigned
REQUIREMENTS: Education and Experience
Bachelor's degree from an accredited college/university in Accounting, Finance or related discipline

Current, verifiable certification or ability to have inactive certification reinstated. Examples of certifications include (but are not limited to) Certified Public Accountant, Certified Internal Auditor, Certified Fraud Examiner, Certified Information Systems Auditor, or other applicable healthcare industry certification (e.g. Registered Nurse, Certified in Healthcare Compliance)

Four (4) years of financial, operational, or compliance audit experience at a public accounting firm, in an internal audit department, or within the healthcare industry; including two years of supervisory experience

Additional relevant work experience may be considered in lieu of education

Strong analytic and problem solving capabilities and the ability to identify solutions and recommendations that effectively address business and control needs

Strong understanding of accounting principles, control procedures and audit techniques

Fundamental understanding of the IIA Standards for the Professional Practice of Internal Auditing (IPPF) and the Code of Ethics

Ability to multi-task effectively, responding to changing business priorities and deadlines

Ability to work collaboratively with team members across multiple divisions and departments

A proven record of meeting commitments and achieving goals

Self-starter personality and ability to work effectively with minimal oversight

A commitment to excellence and continual improvement

Highly effective verbal, written and interpersonal communication skills

Flexibility and willingness to work on a variety of projects while prioritizing effectively

Working knowledge of Microsoft Office applications

Some local travel
GEHA is an Equal Opportunity Employer. GEHA will not discriminate against employees or applicants because they have inquired about, discussed, or disclosed their compensation or the compensation of another employee or applicant. Our company's corporate headquarters is located in Lee's Summit near Douglas Rd and I-470 with a total of five locations in the Kansas City metropolitan area.
GEHA is a leader in health services for federal employees and related customers, serving our chosen markets with low-cost offerings and best-in-class customer care, sustained by a nimble and efficient organization.