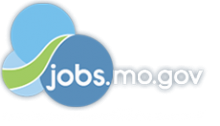 Job Information
UMB Bank

Consumer Services Specialist-Call Center-Training Class Starts May 10, 2021

in

Lee's Summit

,

Missouri
Be part of something more.
A majority of our time is spent "at work." We believe that time most meaningful when it's spent around people who care about you and who challenge you. We hire people who know how to make good decisions, because we won't be constantly looking over your shoulder—you'll be empowered to do what's right for our customers. Most importantly, we're a partner. We partner with our associates to help them thrive personally and professionally. We partner with our communities and the organizations that support them. And, we partner with our customers to create an experience they won't find elsewhere.
Are you ready to be part of something more?
You're more than a means to an end—a way to help us meet the bottom line. UMB isn't comprised of workers, but of people who care about their work, one another and their community. Expect more than the status quo. At UMB, you can expect more heart . You'll be valued for exactly who you are and encouraged to support causes you care about. Expect more trust . We want you to do the right thing, no matter what. And, expect more opportunity . UMBers are known for having multiple careers here and having their voices heard.
The UMB Service Center is made up of Consumer Services Specialist who concentrate their work toward a specific function or area of the bank, such as the mainstream team, healthcare services, online banking, etc. The associates in our service center (aka call center) are the first interaction clients have when using virtual methods to reach out to the bank. Our associates, also referred to as Agents, go through a robust onsite training program, with real life simulations that set them up to be subject matter experts that assistance in resolve client issues, deepening client relationships and gaining new business for the company.
The Consumer Services Specialist role takes on average 80-100 incoming calls per day from our clients and prospects. Our CSS associates are solution-based problem solvers who provide the unparalleled client experience in every interaction. The fast-paced environment with unpredictable scenarios keep our associates flexible and adaptable to changes in scheduling to meet our overall business needs. Our CSS associates are motivated to be self-driven and enjoy the challenge of learning new skills while controlling the progression of their career.
The UMB Service Center is about creating strong connections amongst its associates to develop and maintain a positive working experience. You are valued for who you are in a fun, professional setting. The associates enjoy various team outings, competitions, and team-building events. Associates are supported and encouraged to work with Supervisors and Senior Leaders associates to develop roadmaps for opportunity within the Service Center and beyond.
How you'll spend your time:
You will use problem solving skills to de-escalate issues to provide solutions to clients in a positive way.

You will need strong client service skills to make a positive client experience to retain clients and gain referrals.

You will be a team player to work out solutions within your team to help clients and their issues, along with improving client experience.
We're excited to talk with you if:
1 year of client service experience or equivalent work experience
UMB Financial Corporation is an equal employment/affirmative action employer. If you need accommodation for any part of the employment process because of a disability, please send an e-mail to talentacquisition@umb.com or call 816-860-7972 to let us know the nature of your request.
Who we are
We are more than a company. We are advisors, consultants, problem solvers, friends, community members, experts, and we are here to help you make the best of every moment with a financial foundation that can help you succeed.