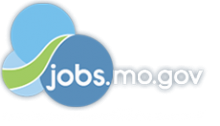 Job Information
GPC - Genuine Parts Company

Automotive Counter Sales Rep. (Lees Summit MO)

in

LEE'S SUMMIT

,

Missouri
NAPA is a Parts Store and So much more! We are driven to have the best people on our team to get the right parts to the right place at the right time.The Role:This is the ideal role for a person who truly cares about providing outstanding customer care and interactions with everyone who they come in contact with!
This is the right opportunity for you if you:• Genuinely enjoy helping our retail and wholesale customers with their auto parts and service questions.• Have gained your parts experience by working the automotive industry or have gained your experience tinkering with/repairing cars & trucks through the years• You are willing to learn all things automotive if you don't have the background in automotive parts.What you'll need: • Previous experience in a parts store or automotive industry or at least a willingness to learn all things auto parts.• High School Diploma or GED. Technical or Trade school courses or degree.And if you have this, even better:• Background and/or passion for automotive industry, heavy equipment, farm industry, diesel, marine, or dealership.• Experience in a parts store, auction, retail store, auto body/collisionWhy NAPA may just be the right place for you:• Outstanding health benefits and 401k
Additional information for you:NAPA has great careers for people with all backgrounds and interests. So if after reading this, you don't think that it is the perfect fit for you, check out a few of our cool day in the life career videos from our awesome employees by visiting NAPAautojobs.com. While on our career site, check out the list of the many other diverse roles we have as well.