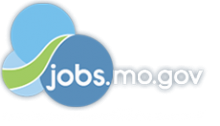 Job Information
Sodexo

Food Production Manager 3

in

LAKE SAINT LOUIS

,

Missouri
Unit Description
We believe in quality ingredients – and not just for our food. Our most valuable ingredient – the heart of our business – is you.
Sodexo is seeking a Food Production Manager for SSM St. Joseph Hospital - Lake St. Louis located in Lake St. Louis, MO . St. Joseph Hospital - Lake Saint Louis offers western St. Charles County residents exceptional health care close to home. The 215-bed hospital is a state-designated Level III Trauma Center and specializes in obstetric and pediatric care, as well as many other specialties.
The successful candidate will:
implement and standardize all culinary systems and procedures for the hospital: Catering, Retail menus, Mindful program, garnishing, panning charts, production, puree standardization, FMS sheets, inventory control, HACCP, cleaning schedules, staffing plans, presentation and quality of food, kitchen cleanliness, safety, etc. Sodexo standards will be the benchmark;

monitor, audits, implementation and standardization for new menus;

be responsible for Food and Physical Safety and annual training for all hourly associates;

be responsible for Gold Check audits: conduct audits, create action plans based on audit findings. Responsible for keeping and updating audit books;

work with vendors on procurement items. Responsible for purchasing and purchasing financial audits;

continue sustainability program with the direction of Director;

improve and standardize catering and banquet services, create menus based on client needs;

implement innovative and fresh ideas in retail, catering and patient services;

create interpersonal relationships with clients in hospital.
Is this opportunity right for you? We are looking for candidates who have:
a strong background in managing processes in the kitchen and using corporate programs

excellent leadership and communication skills with the ability to maintain the highest of standards and implements company policies;

strong management skills and previous experience working in a high-volume facility;

production culinary background, ideally in a hospital/retail/catering environment;

experience leading and engaging a culinary team, with exceptional human resource and supervisory/management skillset;

menu planning experience and a strong understanding of current culinary trends;

provento effectively communicate to multiple audiences and develop strong relationships with customers;

the ability to multitask and proven effectiveness in a high-standards driven environment;

a strong understanding of forecasting, food cost management, purchasing, inventory and labor management concepts;

the ability tosuccessfully lead, develop and train a team;

proficient computer skills as well as exceptional organizational and customer services skills;

Servsafe certified as well as working knowledge of HACCP and experience with Health and Safety audits
Learn more about SSM St. Joseph Hospital - Lake St. Louis at https://www.ssmhealth.com/locations/st-joseph-hospital-lake-saint-louis
Learn more aboutSodexo's Benefits (https://bit.ly/2EVNezw)
Not the job for you?
At Sodexo, we offer Culinary positions in a variety of business segments, including Corporate, Schools, Universities, Government and Agencies, Health Care, Senior Living and Sports and Leisure locations across the United States.Continue your search for Culinary jobs (http://bit.ly/SdxCulinaryjobs) .
Working for Sodexo:
At Sodexo, you will find the ingredients for a great culinary career. With benefits including schedules that encourage work-life balance, reimbursement of association dues and continuing education opportunities, you'll enjoy an improved quality of life that's unique in the hospitality industry.
Position Summary
Responsible for inventory management and procurement of food and supplies at an account/unit to ensure client satisfaction and retention for the Company. Manages food production through kitchen staff in a large facility. Contributes to account revenue and operating profit contribution through cost containment and safety.
Key Duties
Utilizes Sodexo resources, recipes, systems and programs to direct daily operations including; food production, inventory, product deliveries, invoices, and procurement operations.

Ensures employees have appropriate equipment, supplies and resources to perform their job, and meet goals, cost controls and deadlines as assigned.

Establishes and maintains a safe work environment including both food and physical safety in order to comply with all regulatory and Sodexo standards

Complies with budget requirements by controlling costs (i.e. labor, inventory, equipment, materials) and making adjustments when necessary

Supervises employees by delegating, assigning and prioritizing activities, and monitoring operating standards
Qualifications & Requirements
Basic Education Requirement - Associate's Degree or equivalent experience
Basic Management Experience - 2 years
Basic Functional Experience – 1 year work experience in food or culinary services including restaurants, fast food, vending, catering services, institutional services, mall food courts, etc.
Sodexo is an EEO/AA/Minority/Female/Disability/Veteran employer.
Location US-MO-LAKE SAINT LOUIS
System ID 667765
Category Culinary
Relocation Type No
Employment Status Full-Time