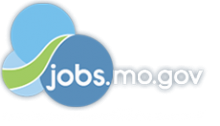 Job Information
Foley Equipment

Technician - EPG Shop (Kansas City, MO)

in

Kansas City

,

Missouri
Our EPG Technician is primarily responsible for installing, troubleshooting, repairing or replacing parts and components on power generation related systems, generators, engines, transfer switches, UPS and switchgear systems. Also responsible for fuel polishing and load bank testing systems as needed to respond to customer needs in a positive and timely manner.
Job duties:
Perform all levels of repair and preventive maintenance on power generation assemblies

Diagnose and troubleshoot problems, give repair recommendations and make all critical power generator application repairs and adjustments and diagnose, troubleshoot, test and repair UPS and switchgear systems and related engine failures

Remove and install parts, disassemble and assemble components and test and adjust assemblies, conduct generator pre-start and start-ups in accordance with the manufacturer checklist and use resistive load bank equipment for testing and repair of generators

Must be willing to work overtime as required by fluctuating workloads, available for after-hours calls as needed

Basic mechanical knowledge including mechanical, electrical and hydraulics

Knowledge around power generator applications and repairs

Knowledge of hand tools, air tools, precision measuring tools and instruments, diagnostic software, cranes and rigging equipment

Must be able to read and comprehend specifications, service and parts literature, technical bulletins and other related publications
What will put you ahead:
Associate's degree (A.A.) or equivalent from two-year college or technical school preferred.

Stable work history

Diesel generator troubleshooting experience a plus
Foley Industries - Foley Equipment, Foley Power Solutions, Foley Rental and SITECH Central – enters its ninth decade of empowering progress for customers in Kansas and Western Missouri. Foley's 1,000+ employees strive every day to safely deliver excellence in service, parts, rental and sales across a broad line of Caterpillar and allied construction equipment, power generation, as well as SITECH construction technology solutions. For more information, please visit www.FoleyEq.com.
What we can offer you:
Competitive pay, 401(k) with matching, insurance benefits

Holiday, PTO, Parental Leave

Company laptop for troubleshooting and ordering parts

Tool reimbursement program

Work boot reimbursement

Uniforms and cleaning services

Clearly defined path of progression for technical advancement

Family owned company where you're more than just another employee
Foley Industries, Inc. is an Equal Opportunity Employer – Race/Gender/Veteran/Disabled/Sexual Orientation/Gender Identity. To request a reasonable accommodation or assistance in completing the application, call 316-529-5810 or email mlsmith@foleyeq.com.
ID: 2021-2013
Street: 5701 E. 87th Street