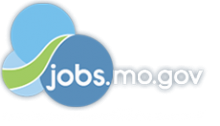 Job Information
Children's Mercy Kansas City

Supply Chain Business Analyst

in

Kansas City

,

Missouri
Thanks for your interest in Children's Mercy!
Thank you for considering Children's Mercy! Half a million times a year, a child comes to our doors. We take care of them all, fulfilling our non-profit mission. Joining the CM team means being a part of a caring environment where people are passionate about helping children get well. Whether clinical or non-clinical, we are all here for the same reason – our patients and their families! Read more below about this position and apply if you feel this organization and job are a fit for you.
Overview
This is a 6 month temporary position
Reporting to the Procedural Inventory Control Manager, the Procedural Logistics Analyst serves as a lead member of the Procedural team on clinical procedure card maintenance, cross-functional initiatives, process improvements, generating and analyzing pertinent reports, and maintaining multi-system accuracy, operations and controls. The incumbent will assist establishing and maintaining all procedural supply inventories enterprise wide. The Analyst will handle complex MMIS/ERP issues and support training for new team members across cross-functional teams.
At Children's Mercy, we are committed to ensuring that everyone feels welcomed within our walls. A successful candidate for this position will join us as we strive to create a workplace that reflects the community we serve, as well as our core values of kindness, curiosity, inclusion, team and integrity.
Responsibilities
Clinical MMIS & ERP System Lead: In collaboration with clinical staff and Supply Chain resources, monitors, updates, maintains, and audits materials management module within the clinical information system (MMIS) and Supply Chain ERP system. Conducts regression testing for ERP/Materials Management module updates as required.

Generate and Evaluate Reporting: Generate and analyze reports as needed to illuminate any challenges or trends. Utilizes applicable reports from the existing ERP system and clinical MMIS to track and monitor data critical to the appropriate and efficient operation of the Procedural Supply Chain department and CM clinical procedural areas.

Procedural Logistics Specialist Function: Working with clinical leadership and Supply Chain resources, design, support, implement and maintain supply storage areas throughout CMH procedural areas including designated direct and indirect patient care areas. Attend daily staff huddles in procedural areas, reporting and answering to any supply issues that arise and engaging appropriate leadership. Support clinical staff in CM procedural areas to ensure each patient has the supplies needed for their procedure. Coordinate efforts between clinical, Supply Chain, and other business partners to ensure new products meet organizational goals intersecting at cost, quality, and outcomes.

Process Improvement: Continuously evaluate and make recommendations to improve procedures, reporting, and efficiencies.
Qualifications
Bachelor's Degree and 1-2 years experience or

HS diploma or equivalent and 3-5 years experience
Starting Pay
Our pay ranges are market competitive. The pay range for this job begins at $25.71, but your offer will be determined based on your education and experience.
EEO Employer/Disabled/Vet
Children's Mercy hires individuals based on their job skills, expertise and ability to maintain professional relationships with fellow employees, patients, parents and visitors. A personal interview, formal education and training, previous work experience, references and a criminal background investigation all are factors used to select the best candidates. The hospital does not discriminate against prospective or current employees based on the race, color, religion, sex, national origin, age, disability, creed, genetic information, sexual orientation, gender identity or expression, ancestry or veteran status. A drug screen will be performed upon hire. Children's Mercy is smoke and tobacco free.
Our commitment to Diversity & Inclusion
CM is committed to creating a diverse and inclusive workforce. Our patients and families come from all walks of life, and so do we. We know that our greatest strengths come from the people who make up our team so we hire great people from a wide variety of backgrounds, not just because it's the right thing to do, but because it makes our hospital stronger and our patient care more compassionate.
If you share our values and our enthusiasm for service, you will find a home at CM. In recruiting for our team, we welcome the unique contributions that you can bring, including education, ideas, culture, ethnicity, race, sex, sexual orientation, gender identity and expression, national origin, age, languages spoken, veteran status, color, religion, disability and beliefs.
Need help finding the right job?
We can recommend jobs specifically for you!Learn about Children's Mercy Benefits (https://jobs-childrensmercykc.icims.com/connect?back=intro&findajob=1&in_iframe=1&hashed=-625978159)
Requisition ID 2021-14691
Requisition Post Information* : Posted Date 2 weeks ago (4/8/2021 9:47 AM)
Posting Category Professionals
Division DISTRIBUTION
Work Type Full Time Temporary 60-80
FLSA Status Exempt
Location : NameMAIN CAMPUS
Recruiter : Full Name: First Last Jessica Samuelson