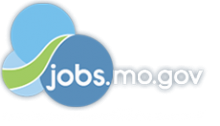 Job Information
Evergy, Inc.

Sr Mgr Products and Services

in

Kansas City

,

Missouri
Description
JOB TITLE: Senior Manager, Products and Services
REQUISITION: CUS00AI
DEPARTMENT: Non Regulated Products - Kansas City Headquarters
LOCATION: Kansas City, MO
PAY RANGE: $111,000 – $148,000
Scheduled Work Hours: Monday - Friday, 8:00 a.m. - 5:00 p.m. (Other hours as required)
Summary of Position:
Evergy is looking for an innovative, people-focused senior manager to take our non-regulated programs to the next level. We are looking for a dynamic leader who will evolve our current home protection portfolio and solar installation services and will develop energy-focused solutions that motivate Evergy customers to take action. This position will lead a high performing product team focused on Evergy's non-regulated offerings to create profitable solutions. The candidate will be responsible for delivering the strategy and leading new product development from idea generation and business case creation, and concept and product design to successful launch. The candidate will need to be effective in working with cross functional teams and partners to launch and manage existing and new products to drive profitable growth. The ideal candidate will have a history of assessing different technologies to drive new product development as well as experience in financial analysis and project management.
This role is within the Energy Solutions department of Customer and Community Solutions Division at Evergy.
Key activities may include:
Research, development and promotion of value-added non-regulated products and services that drive profitability and customer satisfaction.

Develop a 5-year vision of non-regulated programs, which includes strategic development of new business opportunities through market expansion, new business proposals or partnerships and new product/service offerings.

Manage financial and operational performance of existing and future non-regulated solutions to ensure achievement of business objectives, including revenue growth targets, operational efficiencies through continuous improvement practices and initiatives and budget management.

Lead and develop a high performing team, which includes tactical execution of programs. Oversight includes management of vendor partners to deliver on contracted objectives and verification of outcomes.

Collaborate and interact with regulated products and services peers to understand industry disruptors and how development of non-regulated products and services from Evergy may counter any impact.
Qualifications
Education and Experience Requirements:
This position demands a dynamic individual with a demonstrated ability to achieve results in a demanding and fast paced environment.

Proven track record of innovation and collaboration and able to work with diverse teams and engaging their input and commitment to success.

Position requires a Bachelor's degree in engineering, business administration, marketing or a related discipline, or significant and progressive product management experience.

Advanced degree is preferred.

Minimum of 10 years of progressive product management, sales, or marketing experience.

Minimum of 10 years of experience in leading teams, with project leadership experience a plus.

Demonstrable track record of identifying, researching, planning and implementing profitable new product ideas.

Experience in developing and executing a comprehensive and strategic product plan for a portfolio of products.

Successful track record of meeting growth targets for innovation, sales, or business lines.
Skills, Knowledge, and Abilities Required:
Ability to manage internal team of direct reports, as well potential for a large team of indirect reports, and produce effective results by solid team building, trust development and positive influence. Understands that the group holds more intelligence than a single person; relies upon ability to influence others and encourage input, to guide team towards success; cultivates an environment of mutual respect, trust, and shared aspirations

Leadership and persuasion skills in order to accomplish outcomes with support from others

Sound utility or retail experience is essential.

Critical, analytical and problems solving skills.

Effective written and oral communications and leadership skills.

Strong win-win contract negotiation skills.

Demonstrable ability to lead change, management initiatives and interact effectively with executives/officers.

Focused on delivering outcomes and maintain a clear list of priorities and actively manages delivery of outcomes set by leadership.

Candidate must be proficient in Microsoft Office applications.
Licenses, Certifications, Bonding, and/or Testing Required:
Valid driver's license required.
Working Conditions:
Normal office working conditions.
Evergy has a clear mission – To empower a better future. Evergy chooses to live this mission by valuing People First. We know to accomplish becoming the most innovative and reliable energy company, we need a team with a variety of backgrounds, perspectives and skills. So, our goal is to be a diverse workforce that is representative of the communities we serve. We are committed to celebrating diversity and building a team where everyone – regardless of race, color, religion, gender, gender identity or expression, sexual orientation, national origin, genetics, disability, age, or veteran status – has a voice and can bring their best every day. We know that the more diverse and inclusive we are, the better we will be. Evergy is proud to be an equal opportunity workplace and is an affirmative action employer.
Disclaimer: The above information has been designed to indicate the general nature and level of work performed by employees within this classification. It is not designed to contain or be interpreted as a comprehensive inventory of all duties, responsibilities, and qualifications required of employees assigned to this job.
Shift Standard
Job Field: Professionals
Req ID: CUS00AI