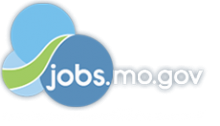 Job Information
InComm

Software Release Manager II

in

Kansas City

,

Missouri
Overview
When you think of InComm Payments, think of Innovative Payments Technology. We were founded 25 years ago and continue to be a pioneer in the payment (FinTech) industry. Since our inception, we have grown to be a team of over 2,500 employees in 30 countries around the world. We own over 386 global technical patents and a network that includes over 500,000 points of retail distribution that points to our industry expertise.
InComm Payments works with the most recognized and valued brands in the world, and we are partnered with most of the world's leading merchants. InComm Payments is highly focused on our people and their growth, and we work hard to make a career at InComm Payments meaningful and rewarding. We value innovation, quality, passion, integrity and responsibility in all that we do, and we are looking for great people to join our team as we move forward towards a very bright future.
You can learn more about careers at InComm here:www.incomm.comor connect with us onTwitter (http://twitter.com/incomm) ,Facebook (http://facebook.com/incomm) ,LinkedIn (http://www.linkedin.com/company/incomm) , orOur Blog (http://www.incomm.com/blog) .
InComm InCentives redefines the connection between merchants and their customers through our stored value and mobile gifting solutions. As the pioneer of digital gift card delivery, we help our customers leverage their gift card programs in new ways to drive sales. The InComm InCentives platform supports gift cards sales through e-commerce, social media, promotional, and B2B toolsets. Gift cards can be delivered physically by mail or digitally to a recipient's email or mobile device.
This position will be located in our our St. Louis or Kansas City office. As part of the effort to prevent COVID-19 transmission in our community, our team is currently working remotely.
Please visit our websitewww.incommincentives.comfor more information about InComm InCentives.
About This Opportunity
The Release Manager's primary responsibility will be to manage software, infrastructure and hardware releases into Test and Production environments while ensuring the organization maintains operational compliance. They will be required to gain a detailed understanding of our Agile SDLC methodology and coordinate with various stakeholders to create and maintain a high-level release schedule for upcoming releases. Qualified candidates will have the ability to identify issues and risks associated with each release and provide recommendations for issue resolution and risk mitigation.
As a Release Manager, you will work closely with IT development, infrastructure, operations quality and the project management office to ensure each release meets quality and compliance standards. Candidates will need to draw on their technical skills and experience to be successful in this dynamic, multi-faceted environment. You will need to consult with both IT and business stakeholders to determine business priorities and resolve any conflicts that may surface.
You will constantly refine and redefine your Release Manager position by seeking ways to streamline and improve our current process. The ideal candidate will be able to learn quickly, work in a fast paced, team-driven environment, and have the ability to communicate well with both technical and non-technical staff.
Responsibilities
Directly support internal and external customers and partners in integrating the GCI platform with external web services

Partner with various departments within the organization to understand business requirements, design, and develop solutions

Perform miscellaneous job-related duties as assigned

Willing to be flexible and work flexible hours when necessary to achieve company and individual goals, and must work effectively

Under standing code management through the production deployment life cycle

Work with developers to manage code deployments and realase cycles

Handling root causes analysis in support of production issues

Coordinating change management through ServiceNow
Qualifications
3 to 5 years of experience in BA/Release Management/Change Management

Strong familiarity with design patterns

Experience with unit testing and Test-Driven Development

Experience correcting performance bottlenecks and scaling a platform in a growing business

Willingness to dive into any challenge with a positive attitude; be a go-to resource for team members who need help

Solid coaching and communication skills

Expert-level debugging skills

Works well in both team and individual development environments

Experience with agile development practice

Preferred:

BS or MS in Computer Science or related field

Experience working with Developers that use :

Git or other DVCS

C# and the .NET Framework (v4.5)

ASP.NET (MVC 4.5, WebAPI 2.1)

SQL Server

InComm is an equal employment opportunity employer. We adhere to a policy of making employment decisions without regard to race; color; religion; national origin; sex; sexual orientation; pregnancy, childbirth, or related medical conditions; age; disability or handicap; citizenship status; service member status; or any other category protected by federal, state, or local law.

*This position is eligible for the Employee Referral Bonus Program - Tier II

#LI-KH1
Job LocationUS-Remote | US-MO-Kansas City | US-MO-St. Louis
Type Full-Time