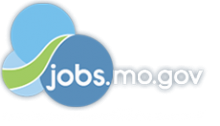 Job Information
Honeywell

Senior Project Analyst

in

Kansas City

,

Missouri
The future is what you make it.
When you join Honeywell, you become a member of our global team of thinkers, innovators, dreamers, and doers who make the things that make the future. Working at Honeywell isn't just about developing cool things. That's why all of our employees enjoy access to dynamic career opportunities across different fields and industries.
Are you ready to help us make the future?
Honeywell's Federal Manufacturing & Technologies business manages the U. S. Department of Energy's Kansas City National Security Campus in Missouri and New Mexico, manufacturing sophisticated mechanical, electronic, and engineered-material components for our nation's defense system. Honeywell is on the leading edge of supplying engineering and manufacturing expertise for our nation's defense and national security. Visit kcnsc.doe.gov for more information about working for Honeywell at the Kansas City National Security Campus.
This position will be located in Kansas City, MO
JOB DUTIES:
We are seeking an Analyst to work in the Global Security Program Integration Office within the PMO to perform complex information and data analyses ensuring the accurate and timely execution of programs and projects

The analyst will access and leverage multiple business system applications to mine, supply, interpret, and manage complex data to update key program/project indicators

The analyst independently and pro-actively executes time-bound responsibilities to ensure program and project information are accurate, readily accessible, and translatable to stakeholders, including internal and external customers

This role aligns directly with one or more Program Managers/Project Managers/Project Engineers or equivalent for scientific laboratories while also interfacing with Supply Chain, Security, Finance and Engineering

The analyst role provides program and project management coordination, contract management and overall execution of plans for complex, high-value products and projects

This role conducts comprehensive analyses of project performance reviewing execution, logic, milestones, etc. and recommends interventions and corrective actions or solutions

Analyzes labor trends and variances to forecasts and current funding levels to identify the need for and initiate baseline change requests (BCR), cost transfers, or contract amendments

Prepares and delivers status communications, reports, and presentations to customers, suppliers, technical and administrative functions, and management stakeholders, at multiple levels, on a regular and frequent basis

Actively participates in and contributes analytical resources to project team to develop, execute and maintain project plans that support project performance

Provides work content explanation and mentoring for analysts and support specialists
You Must Have:
US Citizenship needed to obtain and maintain required US Dept. of Energy "Q" level and SCI security clearance

BS in Business, Technology or related discipline, or equivalent combination of formal education and experience

Minimum five (5) or more years of experience in product/project/program planning, scheduling, and execution

Must have two (2) or more years of work experience directly analyzing complex technical data and information in the fields of engineering, scientific or manufacturing
We Value:
Ability to identify and make recommendations for resolution of project related problems utilizing analytical skills

Deep understanding of Supply Chain Management, demand management, contract management, and financial management

Demonstrated understanding of finance activities supporting PP&C

Understanding connectivity between PP&C and finance

Demonstrated leadership abilities

Excellent written and oral communication skills

Excellent proficiency in Microsoft Office, analytics tools and strategy
Honeywell is an equal opportunity employer. Qualified applicants will be considered without regard to age, race, creed, color, national origin, ancestry, marital status, affectional or sexual orientation, gender identity or expression, disability, nationality, sex, religion, or veteran status.