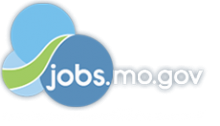 Job Information
Rinzler Group

Sales Consultant - Electrical Services

in

Kansas City

,

Missouri
JOB PURPOSE
Rinzler Group an industry leader in electrical service and integration, providing custom electrical controls, paralleling switchgear and innovative new approaches to critical power solutions. Our services are found in Data Centers, Healthcare, Manufacturing & Industrial, Municipalities, and Renewable Energy facilities throughout the Midwest.
As a Sales Engineer for Rinlzer, you will take a leading role in communicating our technical services offerings to key stakeholders across a variety of organizations and industries. Our critical power solutions help ensure that our most vital facilities remain in prime operating condition. You will have a strategic seat at the table with Rinzler a family-owned organization with a rich history.
ESSENTIAL JOB DUTIES
Communicate full-lifecycle electrical solutions service offerings to key stakeholders in a clear and effective manner; leverage technical knowledge of electrical systems to provide solutions-based offerings through a consultative sales process.

Develop new business relationships with facilities, engineering firms, and project managers in order to be on the forefront of new electrical projects and bid opportunities; grow and manage a multi-million dollar sales territory.

Collaborate with internal marketing and data insights departments to develop marketing and sales strategies that support the advancement of entrenching Rinzler as the industry leader of full life-cycle electrical services solutions.

Facilitate technical dialogue among project managers, design teams, engineering divisions, facilities teams and other key stakeholders to ensure seamless execution of electrical solutions and delivery of outstanding customer experiences.
JOB REQUIREMENTS
Preferred Qualifications:
Consultative sales experience in a related electrical field.
Electrical Engineering (EE) degree or related work experience performing similar functions.
Deep understanding of managing electrical projects and workflows across multiple departments, divisions, and stakeholders.
BENEFITS
At Rinzler, we accomplish big things together. We support your progressive growth:
We have the agility and independence of a smaller company with the core strength and heritage forged over many decades of business.
We promote a family atmosphere with a great level of work and life balance. Our people are what matters most to us.
Training, tools, technology, and resources are important to us because they help support your career growth.
Rinzler provides the foundation for you to make a big difference growth will happen at the pace you desire.
Other Benefits:
Medical (and FSA/HSA plans), Dental, Vision Insurances
Paid Vacation and Holidays
Company-paid Basic Life Insurance
Supplemental Term Life Insurance
401(k) with Profit Sharing
Tuition Reimbursement and In-house Training Dept.
Paid Military Leave
Short and Long-Term Disability
Safety Glasses and Boot Program
ABOUT RINZLER GROUP
Rinzler serves its customers with mission critical power solutions Rinzler has years of business experience, in Advanced Electrical Solutions, which allow us to provide our customers with a premier, world class partner for all electrical solution projects. Rinzler takes pride in developing strong relationships with customers and our employees. These personal connections cultivate growth and success and they are the strength of Rinzler. It is this strength which will move Rinzler into tomorrow.
Rinzler is an equal opportunity employer and affords equal opportunity to all applicants for all positions. Rinzler shall abide by the requirements of 41 CFR §§ 60-1.4(a), 60-300.5(a) and 60-741.5(a). These regulations prohibit discrimination against qualified individuals based on their status as protected veterans or individuals with disabilities, and prohibit discrimination against all individuals based on their race, color, religion, sex, or national origin. Moreover, these regulations require that covered prime contractors and subcontractors take affirmative action to employ and advance in employment individuals without regard to race, color, religion, sex, national origin, protected veteran status or disability.