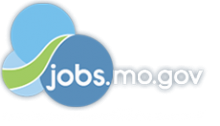 Job Information
Preferred Family Healthcare

Residential Coordinator

in

Kansas City

,

Missouri
We're a Good Family to Know:
Preferred Family Healthcare (PFH) is a community-based healthcare organization that offers a full array of integrated services, serving more than 100,000 individuals each year in nearly 100 locations throughout Missouri, Oklahoma, Kansas and Illinois.
Our greatest reward has been the opportunity to serve families and communities in need for the past 40 years. At PFH, our future is brighter than ever! With changes in leadership, focused priorities and strong core values, PFH remains a "Good Family to Know!"
Your role at PFH:
As a Residential Coordinator, you are responsible for interviewing/hiring and training of BHTs and you are responsible for providing supervision/monitoring of clients/patients modeling appropriate behavior and providing a safe/therapeutic environment. You will:
Oversee daily activities of client/patients ensuring expectations and rules are adhered to communicating vital information to treatment team.

Assist in orientation of client population with regards to client rules and rights

Schedule technicians within established policy and procedures under the supervision of Program Director or designee.

Assure that proper coverage is maintained per contractual standards. Responsible for monitoring and managing overtime.

Responsible for interviewing, hiring, and training of new technician staff under the direct supervision of the Program Director or designee.

Monitor to ensure that staff obtain the required 36 hours of training every two years, which includes monitoring of required and/or assigned trainings on Relias Learning.

Responsible for the development of individualized training plans for staff and to facilitate regularly scheduled supervision meetings to ensure proper training of staff. Responsible for completing and maintaining documentation of these supervisory meetings per CARF/State Regulatory/company regulations.
We think you'd be great for this role if you have:
Graduate from an accredited college or university with a Bachelor's Degree in social work, counseling, psychology, psychiatric nursing, or a closely related field; OR

High School education and two (2) years experience in substance abuse or mental health treatment with a minimum of one (1) year of supervisory experience.
You'll love being a part of our family because:
Our associates are our most valuable asset! We understand the role their satisfaction plays in the quality of services they provide. Through encouragement, our associates are empowered to optimize their strengths through ongoing training to ensure they are equipped and feel competent to serve our clients.
Our eligible associates enjoy some of the following PFH Perks:
Comprehensive medical, dental, vision, life insurance and disability plan options

Competitive 401(k) Retirement Savings Plan – up to 5% match!

Company paid basic life insurance

Paid Time Off Program for vacation, holiday and sick time

Emergency Medical Leave Program

Flexible Spending Accounts – healthcare and dependent child-care

Health & Wellness Program

Employee Assistance Program (EAP)

Employee Discount Program

Mileage Reimbursement

License/Certification Reimbursement
Our human resources team wants to let you know what's required:
Employment is conditional upon the receipt of appropriate background checks. Upon offer of employment, you must grant permission for Preferred Family Healthcare to verify accuracy, legitimacy, and results in regards to the following conditions of employment:
Background check that includes criminal history and abuse/ neglect.

Motor vehicle driving record check.

Education and license/certification verification (if applicable).

Employment and/or personal reference checks.