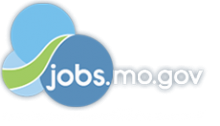 Job Information
HCA, Hospital Corporation of America

Registered Nurse (RN) Navigator - Blood Cancer - Bone Marrow Transplant Program

in

Kansas City

,

Missouri
_Research Medical Center__–__Kansas City, MO_
---
_Registered Nurse (RN) Navigator - Blood Cancer - Bone Marrow Transplant Program _
At Research Medical Center, above all else, we are committed to the care and improvement of human life. Located in beautiful Kansas City, Missouri, Research Medical Center embodies the mission and heart of HCA Midwest Health. We are recognized as a healthcare leader due to our skilled, compassionate and dedicated doctors and nurses. To ensure that we exceed our patients' health care needs, we staff over 700 doctors who represent 29 medical specialties.
Several of our renowned programs, including Level I Trauma, Sarah Cannon Cancer Care, Grossman Burn Center, Kidney & Pancreas Transplant Institute, Heart Care, Neuroscience Institute and Women's Care Center, feature advanced technological resources used to diagnose and treat patients. Whether your healthcare needs are urgent and critical or simply routine and preventative, our advanced capabilities allow us to be one of the most comprehensive hospitals in the Kansas City region.
Research Medical Centeris currently looking for an Registered Nurse (RN) Navigator - Blood Cancer - Bone Marrow Transplant Program * *_ _ *GENERAL SUMMARY OF DUTIES:*
The Nurse Navigator functions as a member of the multidisciplinary team as an advocate and educator for patients from point of entry, through diagnostic studies, diagnosis and treatment plan for cancer through survivorship.
The Nurse Navigator's primary function is to build a relationship with patients and physicians, to coordinate a plan of care including appointments, transportation, education, provision and / or enablement of support services and representation within the multidisciplinary care environment.
The Nurse Navigator also assumes responsibility and accountability for the management of resources to achieve efficient, high quality outcomes for each cancer patient including support for interdisciplinary and cross facility collaboration e.g. tumor boards, and referrer communication.
On an aggregate level, the Nurse Navigator will track performance of the program in line with the HCA Midwest Health System and facility goals (growth, quality, practice guidelines, etc.) and identify opportunities to streamline care practice, for example through development of evidence-based guidelines.
The Nurse Navigator will serve as a liaison between the patient and family, primary care physician, internal and external care providers, specialists, referrers, support network members e.g. social workers, and the wider healthcare community. This role will include conducting internal and external outreach and marketing.
DUTIES INCLUDE BUT ARE NOT LIMITED TO: * Serve as patient advocate from first suspicious finding to survivorship and follow-up. o Initiate contact with patient and introduce navigation program and role at time of suspicious finding (or at entry into Midwest Health System, if later) and support to navigate the healthcare system. o Be available to patients and families throughout their care as an open, knowledgeable and empathetic contact for all care needs. o Respond to patient challenges until resolution is achieved. * Assess patients' medical, social and psychosocial and other care needs o On an individual basis using appropriate tools to identify need and potential resolution e.g. quality of life assessments, clinical research study selection criteria. o Identify health disparities and remove barriers to care e.g. referral pathway barriers * Provide appropriate teaching, outreach, and education to patients and families. The aim of this work being to ensure the patient is empowered to manage his or her own health. o Explain the cancer care system to patients and their families throughout the care pathway. o Support providers to assist patients in understanding their diagnosis, treatment options, and the resources available, including educating eligible patients about appropriate clinical research studies and technologies. o Provide education on subjects that fall beyond the scope of individual modalities e.g. access to supportive care, financial support, return to work. o Provide education through formalized routine groups or classes to meet identified unmet needs in the community * Streamline appointments and paperwork by helping patients with scheduling appointments and preparation. o Ensure the organization of appointments, and explain the sequence of treatment to assure the treatment plans. o Ensure smooth transitions between care modalities, facilities and providers including introduction of patients to appropriate care givers. o Establish algorithms, documents, and formalized processes for transition in commonly followed care pathways. * Coach and help patients to remove barriers with issues of insurance, transportation, child care, financial resources, language so they may focus on getting the care they need. * Initiate referrals to hospital and community resources to connect patients with resources and support systems. * Conduct follow-up conversations as needed with all patients and communicate concerns, changes, or social needs in patient health to appropriate MD or other appropriate care providers. * Attend patient care planning conference and other meetings as necessary. o Ensure that appropriate patient data are available and patients are appropriately assessed and documented at patient care planning conferences including identification of appropriate clinical research study options. o Contribute as appropriate to patient care planning conference based on assessed patient need. * Track and document interventions and outcomes. o If appropriate, support definition of datasets and ensure appropriate data are collected to track system interventions and outcomes. o Ensure appropriate communication of patient progress to referring physicians and other care providers. o Work with data experts such as cancer registrars to support collection of data for e.g. national quality measures. * Drive process improvement. o Ensure reporting is in place to demonstrate program outcomes and support performance improvement activities. o Make appropriate recommendations for changes to the current program both locally and at a corporate level, and assist in delivering program improvement. * Conduct outreach to referrers, providers and other medical professionals as well as to the corporate 'customer' community. o Establish and maintain positive working relationships with key internal and external customers (including e.g. physicians, nurses, radiology staff, social services staff, radiation oncology staff, business office staff, etc.). o Educate each constituent on the role and benefits of a navigation program and high quality cancer care. o Recognize scope and limitations of role and regularly access clinical supervision as a support to the role. o Provide referrers with timely data on patient progress. * Stay current on the latest oncology nursing developments and participate in conferences. * Ensure service continuity. o Establish appropriate mechanisms to ensure service continuity during both planned and unplanned absence and undertake succession planning. * Undertake other duties as assigned. * Practice and adhere to the "Code of Conduct" philosophy and "Mission and Value Statement".
---
KNOWLEDGE, SKILLS & ABILITIES –This position requires the following minimal requirements: * Tenacity, self-motivation and initiative necessary to drive the patient navigator program for HCA. * Demonstrates behaviors of a team player. * Flexible to the changing needs of the patient, team and work environment * Ability to advocate and champion excellence in the provision of care. * Ability to engage and work collaboratively with all internal and external consumers and stakeholders e.g. patients, families, surgeons, nursing staff, referrers etc. and win respect on a broad range of health and business issues. * Ability to comprehensively assess patient / family psychosocial / care needs. * Ability to effectively and efficiently track the care delivery process for each patient with the attention to detail to identify where intervention is required. * Ability to think critically: * o Trending patient responses and program issues o Proactively make decisions and problem solve in the presence of ambiguity and changing system and patient needs. * Ability to self-direct including prioritization of multiple simultaneous tasks. * Ability to empathetically, openly and supportively communicate both verbally and in written media. * Ability to maintain strict confidentiality. * Ability to demonstrate sensitivity to cultural needs. * Ability to use computer systems including Microsoft Office, email and internet to support patient navigator role. * Ability to review and understand medical records and other patient care information. * Ability to seek regular input to build strong self awareness. * Ability to seek regular input from team members and other stakeholders on strengths and areas for development within the program.
EDUCATION
/Required/ * Associates of Science in Nursing (ASN) from an accredited school of nursing /Preferred/ * BSN * Oncology Certified Nurse (OCN) certification achieved or in progress * Bone Marrow Transplant Experience * Participation in professional organizations
EXPERIENCE
/Required/ * Minimum one to three years oncology nursing experience /Preferred/ * Experience in program development * Three or more years oncology nursing experience * Experience as a nurse navigator and / or patient educator in oncology * Experience in leadership * Experience in customer service
CERTIFICATE / LICENSE * Certification in Basic Cardiac Life Support (BCLS) (Required) * Current licensure as a registered nurse (Required) * Oncology Certified Nurse (OCN) certification achieved or in progress (Preferred)
Job: *Case Management
Title: Registered Nurse (RN) Navigator - Blood Cancer - Bone Marrow Transplant Program
Location: Missouri-Kansas City-Research Medical Center
Requisition ID: 09745-55661