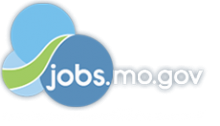 Job Information
Loews Hotels & Co

Red Wheat Barista

in

Kansas City

,

Missouri
Loews Hotels & Co will venture into Kansas City, MO with the new Loews Kansas City Hotel. The 800-room hotel will feature 60,000 square feet of meeting & function space, with a sky bridge connecting to the 800,000 square foot Kansas City Convention Center. The hotel will mark the first hotel catering to groups & meetings to open in more than 20 years in Kansas City. Two signature restaurants, a Grab & Go bakery and a rooftop lounge will round out this all glass, 24 story hotel, which will stand out on the city's skyline. Loews Kansas City will be located at the cornerstone of an already vibrant and continuously growing downtown Kansas City.
This position will prepare or serve hot or cold beverages, such as coffee, espresso drinks, blended coffees, smoothies, or teas. Responsible for serving food and beverage/retail merchandise to our guests, providing service that exceeds the guest expectation.
Essential Duties and Responsibilities
Performs all opening and closing assignments as assigned by management

Applies teamwork skills at all times and assists co-workers when time permits

Accurately and quickly take and make all ice cream, coffee, and food orders according to the prescribed procedure

Answer all questions about menu items, specials and prices of all items.

Prepare and deliver coffee, beverage and food orders

Check food to ascertain that appearance, temperature and portions are correct before giving to guest
Qualifications
Must have great customer service and communication skills

Receive and process customer payments in POS system

Ability to work a flexible schedule to include weekends and holidays

Knowledge of using espresso/cappuccino machines a plus

Must be able to obtain Food Handler's Card

TIPS Certification upon hire
Headquartered in New York City, Loews Hotels & Co is rooted in deep heritage in the hotel industry and excellence in service. As one of the only independently owned family hotel companies, we know that hospitality comes from the heart.
Loews Hotels & Co owns and operates hotels and resorts across the U.S. and Canada. Located in major city centers and resort destinations, including multiple hotels in partnership with Universal Orlando Resort, Loews Hotels & Co features properties grounded in family heritage and dedicated to delivering unscripted guest moments, all with a locally handcrafted approach. We pride ourselves on the individuality and uniqueness of our offering.
Joining Loews Hotels & Co means not just gaining a job, it means becoming a part of a family. A family where Team Member growth and empowerment are part of our DNA and have been for decades. We offer progressive benefits including paid parental leave, 401K matching and travel benefits, and opportunities for ongoing learning and development. But beyond that, as a member of the Loews Hotels family, you are part of a culture of diversity and inclusion, one that works hard to protect our environment with eco-friendly and sustainability programs, and one that is always a good neighbor to their communities, supporting them in ways large and small. We welcome you to join us.
Loews Hotels & Co is an Equal Opportunity Employer committed to a diverse and inclusive work culture. All qualified applicants will receive consideration for employment without regard to race, religion, gender, national origin, protected veteran status or any other basis protected under federal, state, or local law.