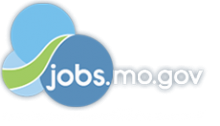 Job Information
Evergy, Inc.

Real Estate Coordinator

in

Kansas City

,

Missouri
Description
JOB TITLE: Real Estate Project Coordinator
REQUISITION ID: TRA0091
DEPARTMENT: Real Estate Services - F&M Manchester Service Center
LOCATION: Kansas City, MO
PAY RANGE:
Real Estate Project Coordinator I: $46,400 - $58,000
Real Estate Project Coordinator II: $56,800 - $71,000
Sr Real Estate Project Coordinator: $64,100 – 85,500
Lead Real Estate Project Coordinator: $75,800 - $101,000
Scheduled Work Hours: Monday - Friday, 8:00 a.m. - 5:00 p.m. Job may require additional hours as required.
Summary of Primary Duties and Responsibilities:
This position is responsible for interpreting, organizing, executing and coordinating all right of way activities for transmission projects, some projects involving substantial monetary amounts. Ensure projects are completed within budgetary estimates, project schedules and in compliance with policies and procedures. This position is responsible for leading and performing multiple activities associated with transmission projects under general direction. The position requires coordination and performance of activities working with operations personnel at multiple locations. Projects assigned vary in size and complexity. Position includes representing and protecting Evergy's interests in all ROW matters concerning distribution, transmission, substation and power plant land use, management and acquisition.
Major responsibilities include, but are not limited to:
Generates periodic progress reports outlining costs, timing and overall project status related to the scope of the project. Participates in multi-discipline team meetings, including scheduling and cost outlook. Contributes in continuous process review and improvement.

Right of way activities include exploration of subject matter, scope definition, creation of project cost, time and manpower estimates, development of strategies for easement and fee acquisitions, valuation analysis, payment approval, problem solving and investigation.

Position plans, prioritizes and coordinates multiple activities with competing priorities while working in conjunction with the transmission and substation engineering staff, T&S construction project managers, distribution designers, transmission & distribution construction, vegetation management, and maintenance groups. Collaborates with the Legal Department regarding easement language, negotiations, eminent domain and settlement agreements.

Performs and manages work associated with capital projects, operations, transmission, and maintenance. Position negotiates and acquires right of way including complex acquisitions and politically sensitive parties, provides notifications and access negotiations for transmission projects, settles right of way damages, reviews appraisals, acquires and releases Company property, completes, manages and coordinates ownership research and document preparation.

Manage communications with all concerning agencies, parties and entities, including landowners, government agencies, contractors and other external contacts. Represent the Company at public meetings, regulatory hearings, presentations and condemnation hearings.

Investigate reports of encroachments and possible encroachments, taking all appropriate steps to protect human life and Evergy's property and property rights. Receive and follow up reports regarding encroachments from other employees and departments. Make recommendations regarding same to the appropriate manager, director or executive. Supervise and coordinate same within department.

Secure various permits to facilitate construction projects

Coordinate with engineers, drafters and surveyors to ensure that surveys provide information sufficient to write proper legal descriptions, illustrate property rights for internal and external review and satisfy engineering requirements.
Qualifications
Education and Experience:
The ideal candidate will possess a bachelor's degree in Real Estate, Law or related degree. Course work in real estate, law, appraisal, negotiation, communications or related topics is highly preferred.

Right of way experience is required. Experience includes, the right of way acquisition field, managing projects, negotiation and other related experience. Experience in electric utilities is preferred.

Demonstrated leadership, initiative, influence, and decisiveness is critical to this role.

Licensure to survey or licensure to appraise property or an advanced degree such as a JD or MBA is preferred.
Skills, Knowledge and Abilities:
Must possess advanced written and verbal communications skills, strong critical thinking, problem solving, analytical and strategic planning skills. Must be able to relay information in a clear and concise manner to convey information often technical in nature.

Strong ability to establish rapport as a Company liaison and be a company representative, thereby displaying an advanced level of professionalism and integrity.

Strong ability to employ effective negotiating strategies. One must have the ability to endure mentally challenging and emotionally charged communications with outside parties, including counsel and landowners.

Strong initiative to drive areas of improvement and learn systems, processes and procedures.

Strong computer skills are essential. The preferred candidate will be proficient in Microsoft Office applications.

Requires the ability to simultaneously plan, execute and supervise multiple projects to completion, within quality, time and budgetary requirements.

Technical to advanced knowledge of real property law, real property appraisal processes, real property records.

Strong ability to interpret easement documents, engineering drawings, property plats and property descriptions.

Technical to advanced knowledge about the various survey systems used to write land legal descriptions, land title research, and the legal documents required to complete a right of way project.

Training and education in law, real estate, setting right of way values, ethics, project management.
Licenses, Certifications, and/or Testing:
Successful candidate must possess and maintain a valid driver's license.
Working Conditions:
Conditions will vary from office, to field environment. Must be able to work additional hours, both indoors and outdoors, on short notice in all types of weather. Travel required.
Evergy has a clear mission – To empower a better future. Evergy chooses to live this mission by valuing People First. We know to accomplish becoming the most innovative and reliable energy company, we need a team with a variety of backgrounds, perspectives and skills. So, our goal is to be a diverse workforce that is representative of the communities we serve. We are committed to celebrating diversity and building a team where everyone – regardless of race, color, religion, gender, gender identity or expression, sexual orientation, national origin, genetics, disability, age, or veteran status – has a voice and can bring their best every day. We know that the more diverse and inclusive we are, the better we will be. Evergy is proud to be an equal opportunity workplace and is an affirmative action employer.
Disclaimer: The above information has been designed to indicate the general nature and level of work performed by employees within this classification. It is not designed to contain or be interpreted as a comprehensive inventory of all duties, responsibilities, and qualifications required of employees assigned to this job.
Shift Standard
Job Field: Professionals
Req ID: TRA0091