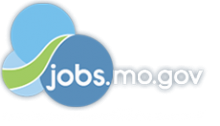 Job Information
Community Blood Center

Phlebotomist - Driver (Donor Care Tech I / Mobile Unit Operator I)

in

Kansas City

,

Missouri
This job was posted by https://www.kansasworks.com : For more information, please see: https://www.kansasworks.com/ada/r/jobs/11523320

Position Summary:


Under the supervision of the Collection Supervisor, performs donor suitability, histories, and blood collection procedures. Ensures the safety of the donor and safety, purity, and potency of the blood collected. Assists in the set-up and break down of the mobile site equipment before and after the mobile (if applicable). Performs various regulated functions related to the care of the blood after collections, including storage and transportation. Promotes positive image of CBC to the community.


Essential Functions


Performs donor interview and evaluates suitability of donor for donation based on current SOP criteria.


Determines donor hemoglobin by obtaining a finger-stick sample.


Takes and documents donor blood pressure, pulse, and temperature.


Performs blood collection procedures according to SOPs, including QC, skin preparation, phlebotomy, obtaining tub samples, and removing needles.


Attends to donor's comfort and safety post donation, including those having reactions or complications to the procedure and notifying collection supervisor.


Maintains confidentiality of all information regarding donors.


Labels all blood collection materials according to SOP.


Cares for blood after collections, including segmenting, providing temporary storage, and transportation to the center when necessary.


Assists in unloading, assembling, maintaining, dismantling, and reloading equipment and supplies.


Complies with CBC safety policies and procedures.


Demonstrates excellent customer service when dealing with donors, members of the community, and co-workers.


Exhibits professionalism in dress, personal grooming, and hygiene.


Maintains prompt and regular attendance.


Must be able to confidently communicate and interpret intermediate information in English to members of the public and CBC staff.


Other Functions


Answers donor questions regarding donor criteria and blood donations.


Performs data entry when donors present to donate (as applicable).


Completes paperwork relating to daily operations.


Maintains a safe and clean work environment.


Stays current with all changes by attending all scheduled in-services.


Re-stocks supplies as needed.


Assists with special projects and other duties as assigned relevant to the position.


Must have and maintain a valid driver's license and clean driving record. All tickets, suspension must be reported to supervisor.


Mobile Unit Operator IUnder the supervision of the Collection Supervisor, is responsible for transporting to the mobile sites the necessary equipment and supplies needed for blood collections. Responsible for setting up and breaking down mobile site equipment before and after mobiles. Responsible for ensuring all necessary equipment/supplies are placed and/or stored on the vehicle before departure. Assists in phlebotomy area with discontinuing units, filling tubes, and helping with reactions. Performs various regulated functions related to the care of blood after collecting including storage and transportation.Essential Functions:Drives assigned vehicles to and from sites in a lawful and safe manner.Adheres to DOT regulations.Responsible for ensuring that all necessary equipment and supplies are loaded on vehicle prior to departure from mobile packing area.Loads, unloads and reloads equipment and supplies as needed for blood collection at mobile sites.Labels all bloo d collection materials according to SOP.Performs set-up and breakdown of mobile site according to SOP.Responsible for processing blood after collection including segmenting, providing temporary storage, and transportation to center.Responsible for proper disposal of biohazard material.Performs required quality control on equipment used.Responsible for unit and tube verification.Complies with all safety policies and procedures.Responsible for accurate and timely completion of all applicable paperwork, equipment, and supply checklists.Maintains professional conduct in all interactions with chairperson, donors and coworkers.Maintains confidentiality of personal information regarding donors and staff.Frequently works more than 40 hours per week.Must be able to confidently communicate and interpret intermediate information in English to all members of the public and CBC staff.Must have and maintain a valid operator's license (MO class E, KS class C) and clean driving record. All tickets, suspension must be reported to supervisor.Other Functions:Maintains a clean, organized, and well-supplied truck.Assists in phlebotomy area during mobiles, obtaining tubes, and removing needles.Assists in phlebotomy with donor reactions as needed.Performs registration duties as assigned.Performs historian duties as assigned.Assist mobile packing as needed includi