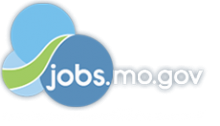 Job Information
Commerce Bank

Personal Banker I Utility - KC Plaza Lobby

in

Kansas City

,

Missouri
26512 Personal Banker I Utility - KC Plaza Lobby (Open)
Job Category:
Grade 05
---
Location: 118 W. 47th Street, Kansas City, Missouri 64112
---
Job Expectations:
How would you like to work for a great company that offers career growth and values your skills and experience? For over 150 years, Commerce Bank has built a strong reputation as a "Super Community" bank and is recognized as an industry leader. In today's growing and competitive financial services industry, we look for creative and innovative solutions to meet the needs of our customers. To achieve our results, we recruit the best and brightest employees who ask, listen and solve to meet our customers' needs!About This JobOur Personal Bankers are personable, goal-oriented, and have a passion for helping our customers improve their financial health. As a Personal Banker, you'll gain valuable insight into banking and finance, while helping customers with their daily financial challenges. You'll be helping yourself too, because Commerce has a tradition of recognizing and rewarding people for their talent, skills, and contributions. If this sounds like a fit for you, we're looking for a new Personal Banker to join our team at our KC Plaza location.Personal Bankers are the key ambassadors of the Commerce Bank brand. In this retail banking role, you will develop and maintain long lasting relationships with not only your customers, but with your co-workers and other lines of business within Commerce. As a Personal Banker, your goal is to uncover the financial needs of each customer and educate them on solutions to address those needs.As a Personal Banker Utility, you'll:• Be required to travel and work at various branches with varying starting and ending times based on the needs of the branches in the assigned region (other than base location).• Receive the tools, resources, and training you need to be successful.• Educate customers on a variety of retail products and digital solutions that enhance the customer experience.• Ensure financial transactions are completed accurately and efficiently, while complying with all policies, procedures, and regulatory requirements.• Actively listen to our customers so you can make appropriate recommendations that match their needs.• Establish relationships with internal departments and refer customers to bank specialists when complex financial needs are identified.• Interact with customers both in person and through proactive phone calls to ensure we are meeting their financial needs.Work Schedule- 40 hours per week.- Flexible schedule, Monday - Friday 7:15am - 6:15pm, Saturday 8:15am - 1:15pmKnowledge, Skills, & Abilities- Required: - Advanced Word, PowerPoint, and Excel proficiency. - Database management proficiency.- Preferred: - Outstanding interpersonal skills with the ability to quickly connect with customers. - Excellent customer service skills. - Great communication skills - verbally, in writing, and how you personally present yourself. - High attention to detail and accuracy. - Strong PC skills. - Effective organizational skills. - Ability to work most Saturdays. Education/ Experience- Required: - High School diploma (or equivalent). - Prior related working experience supporting senior level management.-Preferred: - One or more years of experience in a sales position, preferably in the financial services industry. - Experience working in an environment with individual and team goals. For this position, federal regulations require Commerce Bank to prepare an investigatory consumer report which will disclose credit history. If you express interest in and are considered for this position, you'll be asked to authorize that report.For this position, Commerce Bank will review your motor vehicle driving record. If you express interest in and are considered for this position, you'll be asked to authorize our review of that record and maintain a valid driver's license and meet Commerce Bank's driving record criteria; ongoing employment may be contingent upon meeting all driving requirements.Position may be filled as a Personal Banker I or a Personal Banker II, depending on experience and education. As a Personal Banker II you will also subject to National Mortgage Licensing System (NMLS) registration under the terms of the S.A.F.E. Act of 2008. Incumbents in this position will be required to register and ongoing employment is contingent upon meeting all requirements.
Time Type:
Full timeJoin our winning team.
If you're looking for something more than just another job, we're looking for you. We're searching for people with a make-it-happen attitude who also want to make a difference. At Commerce Bank, we take the time to really get to know our customers. Then we work together to help them achieve their goals. It's a great feeling. We are committed to always bringing our best, which means we are constantly looking for the best to join us. Does that sound like you?
Commerce Bank has been awarded numerous awards for our company culture. We have been included on distinguished lists such as Forbes' Best Midsized Employers, Forbes' Best Employers for Women, and Korn Ferry's Engaged Performance Award. You'll see the difference for yourself when you join the team.
Our policy is to provide equal opportunity to all qualified candidates and employees without regard to gender, race or ethnic background, age, religion, sexual orientation, national origin, marital status, veteran status, disability or any other non-job related factors.