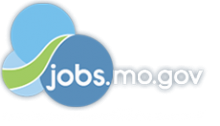 Job Information
The Salvation Army - Metro Division

Payroll Specialist

in

Kansas City

,

Missouri
Overview
The Salvation Army Mission: The Salvation Army, an international movement, is an evangelical part of the universal Christian church. Its message is based on the Bible. Its ministry is motivated by the love of God. Its mission is to preach the gospel of Jesus Christ and to meet human needs in His name without discrimination.
Job Objective: The Payroll Specialist is responsible for payroll processing for the Division. The Payroll Specialist is responsible for the billing and reconciliation of employee insurance deductions. The Payroll Specialist is responsible for the billing and reconciliation of the employee pension plan.
Responsibilities
Essential Functions for Payroll:
Enter new hires into payroll system

Process payroll information for rehires and transfers

Update employee information as needed

Terminate employees from system after final approval

Review time records for missing information and approvals

Notify supervisors of issues that need correction

Input necessary payroll deduction information for voluntary and court-ordered withholdings

Review payroll journals for accuracy prior to processing

Submit completed payroll for processing

Coordinate the distribution of payroll checks and payroll reports to units

Process paperwork for employee withholding orders

Verify information for payment of miscellaneous deductions

Submit check requests as needed for payment of deductions

Verify company policies and government regulations affecting payroll are followed

Train supervisors and users on required tasks within the payroll system

Scan or upload all documentation to electronic filing system

Prepare annual workers compensation report

Prepare other reports as needed

Essential Functions for Insurance:

Provide billing information for employee health and life premiums to billing clerk on or by the first day of the month

Reconcile billing information for employee health and life insurance premiums to payroll deductions

Reconcile third party insurance billings to the employee deductions

Submit reconciled insurance billings for payment

Essential Functions for Pension:

On a quarterly basis, run the pension report

Analyze the report to determine eligibility

Advise HR Generalist of needed enrollments and terminations

Submit report to THQ for further review

Submit billing report to billing clerk following THQ final approval

Additional Functions:

Other duties as assigned
Qualifications
Minimum Qualifications:
Education:Associate degree in related field; may consider experience in lieu of education
Experience: Five years of experience in payroll processing or equivalent combination of education and experience
Certifications/Licenses:None
Skills/Abilities:
Excellent computer skills including Microsoft Word, Excel & e-mail

Knowledge of ADP Payroll systems preferred

Confident, self-motivated, multi-tasked individual with integrity in the use of resources

Ability to be a team-player

Ability to maintain absolute confidentiality of sensitive information

Act in a manner consistent with the Mission Statement of The Salvation Army

Highly organized, detail-oriented self-starter

Ability to meet deadlines

Ability to work and communicate effectively with employees at all levels

Willingness to promote and work in accordance with The Salvation Army's mission, vision, and values, with regard to excellence of service

Supervisory Responsibility: None

Safe from Harm Level: Basic

Bloodborne Pathogen Level: 1

Physical Requirements:Include speaking, hearing and vision; manual dexterity; bending, reaching climbing, balancing, kneeling, crouching, crawling; sitting and standing for extended periods of time; lifting and/or moving 25lbs. Reasonable accommodation may be made to enable individuals to perform the essential functions of this job.

Travel:None.

Driving:None

Working Conditions:Work is performed in a typical office environment. Moderate noise level in business office.

All employees recognize that The Salvation Army is a church and agree that they will do nothing as an employee of The Salvation Army to undermine its religious mission.
Job LocationsUS-MO-Kansas City
Job ID 2021-17937
of Openings 1
Category Administration
Type Regular Full-Time