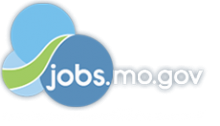 Job Information
HCA, Hospital Corporation of America

New Graduate Registered Nurse

in

Kansas City

,

Missouri
Are you looking for a work environment where diversity and inclusion thrive? Submit your application with HCA Midwest Health today and find out what it truly means to be a part of the HCA Healthcare team.
We are now accepting applications for new graduate nurses! One application is all you need to be considered for all of our facilities which include:
Research Medical Center - Research Psychiatric - Overland Park Regional Medical Center - Menorah Medical Center - Lee's Summit Medical Center - Belton Medical Center - Lafayette Regional Health Center - Centerpoint Medical Center.
We are committed to providing our employees with the support they need. At HCA we offer an array of medical, dental, and vision packages as well as several add-on perks to make your benefits package truly customizable to you and your family needs. Some of our unique benefits we offer include: * Paid Personal Leave * 401k (100% annual match – 3%-9% of pay based on years of service) * Identity Theft Protection discounts * Auto, Home, and Life Insurance options * Adoption Assistance * Employee Stock Purchase Program (ESPP) The Life of an HCA Nurse
Responsibilities:
Under the general direction of the Director, Manager or Nurse Manager, Registered Nurse (RN) coordinates and provides patient care and assumes individual responsibility and accountability for the provision of nursing care. * Registered Nurse (RN) provides nursing care is in accordance with hospital policies and procedures, applicable state Nursing Practice Acts, ANA Standards of Practice and the generic and unit structure standards HCA Healthcare has been continually named a /World's Most Ethical Company by Ethisphere/ since 2010. In 2018, HCA Healthcare spent an estimated $3.3 billion in cost for the delivery of charitable care, uninsured discounts, and other uncompensated expenses. If you find this opportunity compelling, we encourage you to apply for our Registered Nurse opening. We promptly review all applications. Highly qualified candidates will be directly contacted by a member of our team. We are actively interviewing so apply today!
Qualifications: * /Graduate from an accredited school of nursing/ * /State specific RN License or have an ATT letter to sit for licensure exam or state-approved temporary license, prior to the cohort start date/
Job: *Nursing - Professional
Title: New Graduate Registered Nurse
Location: Missouri-Kansas City-Research Medical Center
Requisition ID: 09727- New Grads