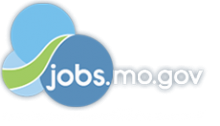 Job Information
Hyatt

Lobby Attendant

in

KANSAS CITY

,

Missouri
Description:
Serenely located within the historic Kansas City Club building, this premier Kansas City destination seamlessly combines the old-world charm of a historic social club with modern luxury and elegance. Drawing on over 100 years of history as the premier social meeting place, The Hotel Kansas City provides a truly unique setting for memorable events, as well as inventive dining and nightlife.
In addition to the hotel's 144 guest rooms are the Town Company, a three-meal restaurant; a live music cellar cocktail bar; and a lobby lounge and bar that will bring locals and guests together for impromptu mingling. For the event minded guests, there will be 20,000 feet of meeting space that includes impressive historic ballrooms and a 3,000 square foot rooftop event patio.
Job Overview
A Lobby Attendant is responsible for cleaning and maintaining all public areas in impeccable condition to create a clean and comfortable experience for our guests.
Essential Responsibilities
Thoroughly clean sinks, toilets, urinals, mirrors, countertops, walls, vents, and floors with specifically assigned cleaning agents. Dispose of trash.

Dust all furniture and pictures, clean all windows and glass, and vacuum public areas. Sweep and mop public areas.

Vacuum and dispose of trash in office areas.

Polish fixtures.

Vacuum, sweep and mop elevators.

Maintain a vacuumed or mopped appearance in stairwells.

Clean outside ashtrays.

Clean guest rooms when needed.

Assist in the delivery of guest requests.

Attend all mandatory meetings.

Provide general public assistance, instruction and/or guidance for guests and colleague safety in the event of an emergency.

Keep work area neat and organized.

Performs daily turndown process.

Reports Lost and Found items to the Housekeeping Leader ensuring to bag the item and record the location item was found, date, and a description of the item found.

Report any damaged or missing items to the Housekeeping Leader.

Report any suspicious looking persons or activity to the Housekeeping Leader.

Other tasks as assigned by the Director of Housekeeping and Director of Rooms.
Qualifications:
Education:
High school diploma or GED equivalency preferred, but not necessary.
Experience:
Previous experience preferred.

Knowledge of chemical cleaning agents and operation of various cleaning equipment.
Interaction/Skill Set:
Ability to be under and follow directions, and perform job functions with limited supervision.

Ability to communicate effectively with the public and other colleagues verbally or in written form.

Ability to learn, follow, and enforce standards for cleanliness as they apply to all aspects of public areas.

Ability to follow all safety procedures/standards and able to recognize and act in emergency situations.
Work Environment
Ability to extend arms, scrub, bend, stoop, stand, and walk in public areas for extended periods of time.

OSHA laws require the use of Personal Protective Equipment (PPE) when performing work duties that have the potential of risk to your health safety. Proper clothing and safety equipment (gloves, safety shoes, back belt etc.) must be worn. Colleagues will be trained in the proper use and care of assigned PPE. The hotel requires the required PPE. It is your responsibility to report defective, damages or lost PPE, or equipment that does not fit properly, to your supervisor/manager.

Ability to lift, push, or pull a minimum of 25lbs on a consistent basis.

The individual may be exposed to weather-related factors.

Excellent grooming standards.

Flexibility to respond to a variety of different work situations.

Colleagues may be required to work varying schedule to reflect the business needs of the hotel.

Ability to work on your own and as part of a team.

Crouching, stopping, twisting, reaching, extension, fingering/feeling, lifting.
Primary Location: US-MO-Kansas City
Organization: Hotel Kansas City
Pay Basis: Hourly
Job Level: Full-time
Job: Housekeeping/Laundry
Req ID: KAN001657
Hyatt is an equal employment opportunity and affirmative action employer. We do not discriminate on the basis of race, color, gender, gender identity, sexual orientation, marital status, pregnancy, national origin, ancestry, age, religion, disability, veteran status, genetic information, citizenship status or any other group protected by law.