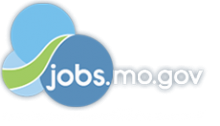 Job Information
Kelly Services

LM10 - Maintenance Worker

in

Kansas City

,

Missouri
Kelly Services is seeking an HVAC Technician in Kansas City, MO!
Shift: 9:30 am - 6 pm M-F
DIRECT HIRE OPPORTUNITY
Location: Kansas City, MO 64106
Summary/Objective: Assists in repairing and maintaining mechanical equipment in a commercial office building by performing the following duties.
Job Duties:
Operate and monitor building systems and equipment through the Building Automation System (BAS) or Energy Management System (EMS), to the extent permitted by the features implemented.

Use the system's diagnostics to troubleshoot and isolate problems in building systems and equipment.

Use system self-diagnostics to assist in maintaining the system.

Program environmental systems start-up or shut down and adjusts system as required.

Operate and maintain one or more systems that provides such services as heat, air conditioning (cool, humidify, dehumidify, filter, and circulate air), refrigeration, steam or high-temperature water, or electricity.

Mount compressors, condensers, chilling units and other equipment on platforms or floors using tools of the trade.

Maintain and repair electrical components of HVAC systems.

Inject, test, and recover refrigerant.

Maintain building environmental conditions. Immediately respond to all service calls related to this area.

Observe and interpret readings on gauges, meters and charts that register various aspects of system operation.

Adjust controls to ensure safe and efficient operation of the system and to meet required demands on the system.

Maintain operating logs of equipment, as required, in relation to listed responsibilities, as directed by management. Record various aspects of system operation.

Maintain machinery and equipment of the system in good working order.

Perform preventive maintenance, service calls, diagnostic services, incidental, minor repairs on all architectural, structural, mechanical, electrical (less than 600 volts), and HVAC systems and equipment.

Assist with written specifications for major repairs or for the production of parts ordered from machine shops.

Inspect machines and mechanical equipment to diagnose source of trouble observing equipment such as pumps, compressors, generators, heat exchangers, and/or filters, in operation or by conferring with operators to detect and diagnose mechanical defects or malfunction.

Dismantle or partly dismantle machines and perform repairs that involve using hand tools or portable power tools.

Install new equipment or modify existing installations following blueprints.

Lay out, assemble, install and maintain pipe systems and related hydraulic and pneumatic equipment for heating, cooling, water and drainage systems applying knowledge of system operation and following blueprints.

Select type and size of related materials and equipment, according to specifications.

Plan installation or repair to avoid obstructions and to avoid interfering with activities of other workers.

Cut, thread and bend pipe; assembles and installs variety of metal and nonmetal pipes, tubes and fittings; connects pipes secures pipes to structure.

Complete work orders for labor hour and data collection, purchase, and other required forms.

Perform after hours, weekend and emergency callback services, as required.

Responsible for compliance with Training and Safety requirements as promulgated in the Corporate Operations Manual.

Maintain and repair all HVAC equipment and components to manufactures recommendation, i.e. valves, motors, belts, bearings, filters, and lubrication etc.

Respond to fire alarms systems and be familiar with fire panels.

Must be able to lift 80 lbs.

Any other duties as assigned.
Experience and Education Requirements:
Must be able to replace bearings and seals on centrifugal pumps, change bearings on fan systems, motors and pumps shafts.

Must be able to set equipment trends to monitor energy consumption in BAS program.

Assist with construction/remodel plan review of upcoming projects of the HVAC systems.

Need to be able to run the Boiler plant and Chiller plants to maintain system temperatures and equipment runtimes through the BAS system

Must be familiar with cooling tower operations and repair potential problems.

Must be able to service, install, repair and replace refrigeration systems including split systems, chillers packaged units etc.:

Must have high school diploma or GED

Must have at least 3 years experience within the past 5 years in operations and maintenance of HVAC and other equipment and systems in commercial facilities. Must have specific experience in controlling, monitoring and troubleshooting building systems through an automated Building Management System (BMS) with employee diagnostics. Must be familiar with research, reading, and understanding technical manuals, mechanical and electrical diagrams and stock lists. Must have Universal level refrigerant certification.
Other Requirements: U.S. Citizenship or proof of lawful admission for permanent residence as evidenced by Form 1-51 is required. Must be able to pass government security clearance screening.
Certification Requirement: Must have all ready or be able to obtain within six months of hire, one of the following:
North American Technician Excellence (N.A.T.E.)

HVACR Service Technician Certification

HVAC Excellence Professional Level Certification

UA Star HVACR Mastery Certification
Why Kelly ® ?
As a worker today, it's up to you to take charge of your career and look for opportunities to learn, grow, and achieve your potential. Helping you find what's next is what we're all about. We know what's going on in the evolving world of work—just ask the 440,000 people we employ each year. Connecting with us means getting the support, guidance, and opportunities needed to take your career where you may have never imagined.
About Kelly ®
At Kelly, we're always thinking about what's next and advising job seekers on new ways of working to reach their full potential. In fact, we're a leading advocate for temporary/non-traditional workstyles, because we believe they allow flexibility and tremendous growth opportunities that enable a better way to work and live. Connecting great people with great companies is what we do best, and our employment opportunities span a wide variety of workstyles, skill levels, and industries around the world.
Kelly is an equal opportunity employer committed to employing a diverse workforce and providing accommodations for people with disabilities in all parts of the hiring process as required under its Employment Accommodation Policy. Kelly will work with applicants to meet accommodation needs that are made known to Kelly in advance.