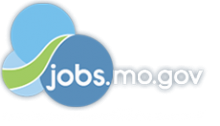 Job Information
HCA, Hospital Corporation of America

Independently Licensed Social Worker PRN

in

Kansas City

,

Missouri
Do you have the career opportunities as a Independently Licensed Clinical Therapist you want in your current role? We have an exciting opportunity for you to join Research Psychiatric Center a facility that is part of the nation's leading provider of healthcare services, HCA Healthcare.
We are committed to providing our employees with the support they need. At RPC we offer an array of medical, dental, and vision packages as well as several add-on perks to make your benefits package truly customizable to you and your family needs. Some of our unique benefits we offer include: * Tuition Reimbursement/Assistance Programs * Paid Personal Leave * 401k (100% annual match – 3%-9% of pay based on years of service) * Identity Theft Protection discounts * Auto, Home, and Life Insurance options * Adoption Assistance * Employee Stock Purchase Program (ESPP) We strive to provide the best possible care to our patients.
Would you like to unlock your potential with a leading healthcare provider dedicated to the growth and development of our colleagues? Join the RPCfamily! We will provide you the tools and resources you need to succeed in our organization. We are currently looking for an ambitious Independently Licensed Clinical Therapist to help us reach our goals. Unlock your potential here!
We are seeking a Licensed Clinician, LPC or LCSW, (candidates that have a PLPC or LMSW under current supervision for postgraduate certification will also be considered on an individual basis) to provide outstanding care as a part of dedicated passionate team of professionals in our outpatient services department at Research Psychiatric Center and Brookside Campus. Program clinician serves as the therapy lead in the delivery of the outpatient program and the development of the plan of care as part of a person centered interdisciplinary approach. * * About this unit:
Our Outpatient Services Programs are tailored to meet the needs of adolescents (ages 12-18) or adults (18 and older). We provide PHP and IOP outpatient treatment to stabilize individuals suffering from acute and/or chronic mental health disorders. Outpatient programming also addresses co-existing substance abuse concerns, which may also be influencing the individual's functioning. PHP or IOP level of care may be used as an entry point for treatment or as a step-down following inpatient stabilization. Programming occurs Monday thru Friday. * Great team with the opportunity to serve a diverse population with a diverse set of needs * Excellent teamwork, high level of quality, and cohesive working environment * This roll conducts mostly group therapy as opposed to individual therapy * Opportunity to train student interns from social work and counseling graduate programs * Very competitive pay for outpatient hospital position
Responsibilities: * Provide professional therapeutic services in the form of groups and individual and family sessions as a part of the facilitation of the outpatient program. In addition, actively participates in and leads the plan of care, in collaboration with psychiatrist and medical staff, and other therapeutic services as needed to support behavioral health patients in the outpatient setting. * Provides the clinical documentation on a daily basis required for regulatory compliance and in line with best practice, which reflects group participation, ongoing assessment and progress toward goals, and effectiveness of program participation. Familiarity with EMR use is a plus.
* In collaboration with case management and business departments- Supports steps in the case management process that ensures the patient access to the financial support and resources available to them for program start and ongoing participation as needed.
* Outpatient clinicians are also responsible for psychosocial assessments, discharge planning and development, and serve as a liaison to support the successful transition between levels of care to referral sources from other hospital departments, and within the community. * Demonstrate competency to provide age appropriate care to adolescent patients (12-18 years of age), adult patients (18 and older, including geriatric patients age 55 years ) and their family.
What Qualifications You Will Need: * Licensed Practical Counseling (LPC or Licensed Clinical Social Work (LCSW). ), Provisional Licensed Practical Counseling under active supervision or Licensed Master's Prepared Social Worker under clinical supervision will be considered based on skills and experience demonstrated. * Current Missouri Licensure for independent clinical practice (LCSW, LPC). Dual licensure in both Kansas and Missouri is preferred and will be prioritized for candidate selection. * Prior experience working with acute level of care for the psychiatric mental health population, preferably in an inpatient setting for a min of one year preferred. Prefer experience with case management, discharge planning, group leadership skills, age specific growth and development, crisis and behavior management, family therapy theory and practice. For over 30 years Research Psychiatric Center has offered a complete range of acute inpatient, day treatment and community-based outpatient behavioral healthcare. In our 100-bed facility, we treat adolescents, adults and senior adults for emotional disorders, mental illness and substance abuse.
HCA Healthcare has been continually named a /World's Most Ethical Company by Ethisphere/ since 2010. In 2018, HCA Healthcare spent an estimated $3.3 billion in cost for the delivery of charitable care, uninsured discounts, and other uncompensated expenses.
If you find this opportunity compelling, we encourage you to apply for our Independently Licensed Clinical Therapist opening. We promptly review all applications. Highly qualified candidates will be directly contacted by a member of our team. We are actively interviewing so apply today!
We are an equal opportunity employer and value diversity at our company. We do not discriminate on the basis of race, religion, color, national origin, gender, sexual orientation, age, marital status, veteran status, or disability status.
Job: *Behavioral & Social Work
Title: Independently Licensed Social Worker PRN
Location: Missouri-Kansas City-Research Psychiatric Center
Requisition ID: 09727-64581