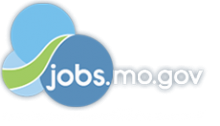 Job Information
McCownGordon Construction

Healhcare Project Manager

in

Kansas City

,

Missouri
This job was posted by https://www.kansasworks.com : For more information, please see: https://www.kansasworks.com/ada/r/jobs/11524281

Job Details Description


POSITION SUMMARY


Leads projects from start to finish with little oversight from the top project leader. Uses proactive approach on the project and takes on a leadership role in managing the Project Start-Up, Relationships/Communication, Schedule, Budget, Close-out, Risk, and other components of the project. Leads other members of the project team toward successful completion of the project. Management position within company.


PRIMARY RESPONSIBILITIES


Follows standard McCownGordon procedures and policies to accomplish the following:


OPERATIONS


+ Communicates regularly with all involved parties regarding project plans, status of the project, upcoming activities, and open issues. Assists with all aspects of project-related meetings.


+ Manages risks proactively, identifies potential risks and establishes a plan to eliminate or reduce them for both budget and schedule.


+ Ensures projects are executed safely with assistance from project Superintendent and Safety team.


+ Develops and proactively manages comprehensive schedule to ensure project remains on or ahead of schedule analyzing project progress and updating progress.


+ Manages the budget process, setting up initial budget, keeping project management and accounting systems updated with all current information.


+ Accurately projects and forecasts work by collaborating with top project leader and project team.


+ Provides overall leadership and accountability for all close-out activities associated with the project. Plans, coordinates, and leads plus/delta meeting for associates, clients, and architects.


+ Ensures that all close-out documents are delivered to the Owner/Architect in a timely manner and that all pay applications and retainage billings are submitted in a timely manner.


CUSTOMER SATISFACTION/CLIENT MANAGEMENT


+ Builds and maintains superior relationships with clients, architects, project teams, and trade partners and manages engagement.


+ Manages conflict with little oversight, ensuring issues are resolved and involves the appropriate leaders as necessary.


PRECONSTRUCTION SERVICES


+ Gains exposure to the preconstruction process by collaborating with Senior Project Manager and preconstruction team on budgets, reviewing required work with subcontractors, and preplanning operational activities with assistance from top project leader.


+ Leads preparation of subcontracts by writing the scopes of work.


+ Sets up projects with excellence.


PROJECT DEVELOPMENT


+ Participates actively in community and professional associations to contribute to the overall community, promote the company name and build networks.


LEADERSHIP & DEVELOPMENT


+ Assists with staffing and chargeability for project(s).


+ Assists with the training and development of project team(s).


+ Communicates regularly with associates regarding expectations, goals and performance through Career Conversations and performance feedback process.


+ Seeks feedback and input from associates to improve leadership skills and processes.


+ Provides leadership for the trade partnering team by routine co mmunication with the trade partnering community and by managing trade partners by the terms and conditions of their subcontracts.


MINIMUM QUALIFICATIONS


+ 5 + Years Experience in Healthcare Project Management


+ Bachelor's Degree in Construction Management, Engineering, or related field, or equivalent combination of education, training, and experience.


+ Proficiency in Procore and Microsoft Project to manage all components of the project.


+ Proficiency in computer applications, preferably Microsoft Office.


+ Demonstrated ability to take a leadership role on projects from start to finish.


+ Proven consistent track record of successful projects/project management.


+ Demonstrated ability to properly set up projects with excellence.


+ Strong fundamental knowledge of budget setup, management and tracking.


+ Demonstrated ability to develop project schedules and manage from beginning to end.


+ Proven track record of proactive approach to problem resolution and issues management.


+ Demonstrated relationship skills: seen by the Field personnel as a leader in the management of the project and proactively support the Field in the short and long term planning/management of the project.


+ Demonstrated ability to successfully manage more than one project at a time.


+ Profic