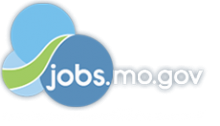 Job Information
Hallmark

Hall Family Foundation Program Officer

in

Kansas City

,

Missouri
Hall Family Foundation Program Officer
Apply now »
Date: Apr 5, 2021
Location: Kansas City, MO, US, 64108
Company: Hallmark
reqid: 87560
At the Hall Family Foundation, we are dedicated to enhancing the quality of human life in the Greater Kansas City area. Each year we invest more than $40 million toward our goal of ensuring all people in our community experience what is possible. Established in 1943, the mission of the Foundation stems from the original purpose of its founders: Joyce C. Hall; his wife, Elizabeth Ann Hall; and his brother, Rollie B. Hall. In service to their mission, we focus our grantmaking on being a collaborative community partner to invest in programs that are innovative and strive to create solutions to community needs. A career at Hall Family Foundation means you get to engage purposefully in on-the-ground community initiatives and build strong and varied partnerships to carry our vision forward.
For the Hall Family Foundation Program Officer, the Hall Family Foundation seeks an accomplished candidate with proven experience working in the community, established relationships with local not-for-profits and community leaders, demonstrated leadership abilities, and outstanding interpersonal skills to serve as Program Officer. This individual is responsible for maintaining positive community relationships, serving as a point of contact for grant seekers, developing and maintaining awareness of community needs and projects, reviewing and evaluating funding requests, recommending grants and reporting grant outcomes to President and the Board. This is an exciting opportunity, alongside leadership and the grants team, to help develop and implement the Foundation's grantmaking strategies. Reporting to the President, the candidate will bring energy, a positive attitude, and deliver results with our community.
IN THIS ROLE YOU WILL:
Manage a diverse grant portfolio (strong emphasis on working collaboratively with other program officers).

Establish goals, outcomes and metrics for grantees.

Monitor grantee performance.

Identify grantee challenges and provides recommendations.

Work collaboratively with grantees on emerging issues that the Foundation may wish to partner on

Evaluate potential grantees based on strategic fit and seek new grants.

Identify program partners, review proposals, develop grants, and present proposals to President and Board.

Provide clear and concise written analysis and recommendations for funding.

Build relationships and partnerships in community.

Provide best practices and research on local and national trends.

Serve as the Foundation's representative in funder groups and civic forums as assigned.

Regularly meet with community leaders and nonprofits to develop and maintain an understanding of needs and trends in the community and nonprofit sector.

Individuals in this position must be highly motivated, capable of self-directed work, detail-oriented, and possess strong leadership capabilities. Individual must exhibit a keen sense of responsibility and enjoy working with multiple demands, shifting priorities, and constant change. The successful candidate will be expected to:

Passionately advocate for the mission of the Hall Family Foundation and have a strong personal value system that aligns with the Foundation's purpose.

Be a servant-leader who embodies unquestionable personal integrity; a strong work ethic; low ego needs; humility; respect for partners; empathy, and appreciation for diversity and the communities the Foundation serves.

Have experience working in diverse communities—including low-and-moderate income communities and in racially diverse communities.

Be familiar with and has deep knowledge of the philanthropic, not-for-profit, and civic landscape of Kansas City.

Demonstrate consensus-building skills with the capacity to forge strong working relationships, through influence and persuasion, with people at all levels inside and outside the organization.

Demonstrate a positive attitude, ability to multi-task, and strong leadership skills.

Be a self-starter with a high level of initiative and excellent judgement along with poise and maturity, transparency, honesty and openness.

Be flexible, adaptable and innovative – possessing a natural curiosity – with an ability to envision strategic opportunities and solve problems in an ambiguous, complex and dynamic environment.

Requirements:

To be considered an applicant for this position you must show how you meet the basic qualifications of the job in a resume or document you upload, or by completing the work experience and education application fields. Accepted file types are Microsoft Word (DOC or DOCX), PDF, HTML, or TXT. Individual file size attachment limit is 10 MB.

BASIC QUALIFICATIONS:

Bachelor's degree required or equivalent experience

Minimum of 3 years of demonstrated experience and interest in community affairs

PREFERRED QUALIFICATIONS:

Manage multiple projects simultaneously with exceptional organizational skills including the ability to work independently with minimal supervision and meet or exceed deadlines.

Demonstrate excellent communication skills including well-developed verbal skills, writing and research skills, and strong presentation skills.

Access strong analytical and problem-solving skills with an ability to assimilate new information and processes quickly.

Possess strong computer literacy skills, including word processing, spreadsheets and database applications.

In compliance with the Immigration Reform and Control Act of 1986, Hallmark Cards, Inc. and its subsidiary companies will hire only individuals lawfully authorized to work in the United States. Hallmark does not generally provide sponsorship for employment. Employment by Hallmark is contingent upon the signing of the Employment Agreement, signing of an agreement to arbitrate in connection with the Hallmark Dispute Resolution Program, completing Form I-9 Employment Eligibility Verification, passing the urinalysis drug screen, education verification and satisfactory reference and checks.
BENEFITS AND PERKS:
At Hallmark, we help people feel connected to what matters. That's true of our employees, just as it is our consumers. Providing benefits that support the lives and wellbeing of Hallmarkers is among the most important investments the company makes.
Hallmark benefits are designed to give you choices. Wherever you are in life, we want you to find the benefits that are right for you and your loved ones. Explore the Hallmark Benefits Guide (https://corporate.hallmark.com/wp-content/uploads/2018/10/Hallmark_Benefit_Guide_Corporate.pdf) to learn more.
Hallmark is an equal opportunity employer. All qualified applicants will be considered for employment without regard to race, color, religion, sex, age, pregnancy, national origin, physical or mental disability, genetics, sexual orientation, gender identity, veteran status, or any other legally-protected status. Principals only please.
Nearest Major Market: Kansas City
Apply now »
Find similar jobs: