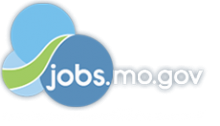 Job Information
Gallagher

Financial Analyst

in

Kansas City

,

Missouri
Gallagher is a global leader in insurance, risk management and consulting services. We help businesses grow, communities thrive and people prosper. We live a culture defined by The Gallagher Way , our set of shared values and guiding tenets. A culture driven by our people, over 30,000 strong, serving our clients with customized solutions that will protect them and fuel their futures.
The Financial Analyst position is responsible for preparing recurring and ad hoc financial and operational analyses, as well as, key performance indicators/metrics for the Human Resources Compensation and Consulting (HRCC) organization. Such analyses and metrics are utilized as critical management information regarding overall business performance.
This position will be responsible for extracting and interpreting data from various systems/platforms including Microsoft Dynamics 365 CRM, Great Plains ERP and JD Edwards ERP and consolidating and presenting this data in a concise manner. Once compiled, this data is used by various positions throughout the organization, including Executive Leadership. Strong business acumen, analytics, communication skills is essential.
This position also plays a key role in supporting the upcoming Microsoft Dynamics 365 CRM upgrade and implementation. The Financial Analyst will assist in identifying/finalizing business requirements, system set up, user acceptance testing and go-live activities such as job aids, training, etc.
This position will work closely with the Billing/Accounting Team, System Go-live Project Team, System Integration Partners, as well as, several 3rd Party Vendor supporting several key system processes such as Scribe, Great Plains ERP, etc.
This position supports the Revenue Cycle Manager, Director of Financial Operations and Chief Performance Officer, and reports directly to the Revenue Cycle Manager. This role will prepare standard reporting analytics as well as frequent special requests.
Financial and Operational Analysis
• Partners with HRCC Shared Services Team and GBS Finance Team on all monthly reporting requirements and month-end journal entries.
• Works directly with GBS Finance, Revenue Cycle Manager and Director Financial Operations to complete monthly FLASH Revenue Summary and Financial Package.
• Works directly with Revenue Cycle Manager, Director Financial Operations, and Chief Performance Officer to prepare standard monthly and quarterly financial analytics package. Ensures that information is accurate, complete and provides important information for HRCC performance and business decisions.
• Analyzes data and provides relevant trends, root cause analysis, YOY comparisons, etc.
• Partners with CRM Core Team members on the creation of systematic dashboards/metrics and reporting in new CRM MSD365 Platform.
• Assists in ensuring that XRM Revenue Reporting and PowerBI Reporting is accurate, timely and complete.
• Works with Area Presidents, Service Line Leaders, Managing Directors and Consultants to complete various analysis and reporting on an adhoc basis.
• Prepares all reports/analyses per strict calendar deadlines.
CRM/MS D365 System Implementation
• Participates in the CRM MS D365 New System Planning and Implementation processes
• Assists in identifying/finalizing business requirements for full cycle CRM processes and revenue cycle accounting
• Partners with IT/system teams to assist in process/system set up requirements and integration elements between CRM MS D365 and other systems such as Scribe and Great Plains
• Completes user acceptance testing for new CRM MS D365 system – this will involve setting up testing criteria, performing user acceptance testing, communicating results and working with team to resolve issues identified.
Special Projects
• Develops pro-forma analysis and business cases as requested.
• Completes various special projects and requests.
Preferred Skills
• Working knowledge of Great Plains, JDE or other ERP General Ledger systems is highly desired
• Prior experience with CRM platforms including Microsoft Dynamics 365 and/or Salesforce is highly desired
• Background in Revenue Cycle accounting, project reveue recognition rules (ACS606/FASB Standards) and reporting is highly desired
• Background in month-end close process
• Broad knowledge of accounting practices/principles
• Strong analytical skills; adept in interpreting strategic vision into operational models
• Critical thinker with a desire to understand the meaning of the data and trends
• Ability to create and maintain financial reporting, and monitor and explain variances and relevant metrics
• Proficient in MS Excel applications and functions
• Effective communicator at all levels in the organization, with strong oral, written and persuasive skills
• Ability to perform detailed, accurate and well-documented work
• Organized with strong ability to prioritize work deliverables/assignments
• Driven and a self-starter who can work under pressure
• Ability to work well with different personalities and management styles
• Embrace and contribute to an environment of continuous process improvement
Required:
Bachelor's degree

3 or more years related experience

Strong PC and Microsoft application skills

Excel expertise required (pivots, V-lookups, macros)
Desired:
Access and Sequel preferred

Cognos and JDEdwards preferred

General Ledger knowledge preferred

Prefer degree in Accounting or Finance

CPA, CMA or CFA preferred
Work Traits:
Highly motivated with the ability to work on a team as well as independently and drive results.

Comfortable in an environment with changing priorities, and competing demands for time.

Highly motivated with ability to drive results. Ability to work extended hours as required.
U.S. Eligibility Requirements:
Interested candidates must submit an application and resume/CV online to be considered

Must be 18 years of age or older

Must be willing to submit to a background investigation; any offer of employment is conditioned upon the successful completion of a background investigation

Must have unrestricted work authorization to work in the United States. For U.S. employment opportunities, Gallagher hires U.S. citizens, permanent residents, asylees, refugees, and temporary residents. Temporary residence does not include those with non-immigrant work authorization (F, J, H or L visas), such as students in practical training status. Exceptions to these requirements will be determined based on shortage of qualified candidates with a particular skill. Gallagher will require proof of work authorization

Must be willing to execute Gallagher's Employee Agreement or Confidentiality and Non-Disclosure Agreement which requires, among other things, post-employment obligations relating to non-solicitation, confidentiality and non-disclosure
Gallagher offers competitive salaries and benefits, including: medical/dental/vision plans, life and accident insurance, 401(K), employee stock purchase plan, educational expense reimbursement, employee assistance program, flexible work hours (availability varies by office and job function) training programs, matching gift program, and more.
Gallagher believes that all persons are entitled to equal employment opportunity and does not discriminate against nor favor any applicant because of race, sex, color, disability, national origin, religion, creed, age, marital status, citizenship, veteran status, gender, gender identity / expression, actual or perceived sexual orientation, or any other protected characteristic.​ Equal employment opportunity will be extended in all aspects of the employer-employee relationship, including, but not limited to, recruitment, hiring, training, promotion, transfer, demotion, compensation, benefits, layoff, and termination. In addition, Gallagher will make reasonable accommodations to known physical or mental limitations of an otherwise qualified applicant with a disability, unless the accommodation would impose an undue hardship on the operation of our business.
#LI-JA1
Job: Finance
Organization: GBS - HR Practice
Title: Financial Analyst
Location: Missouri-Kansas City
Requisition ID: 71006