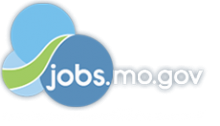 Job Information
Flowserve Corporation

Field Service Technician

in

Kansas City

,

Missouri
Company Overview:
If a culture of excellence, innovation and ownership is what you're searching for, consider putting your experience in motion at Flowserve. As an individual contributor, or as a leader of people, your enterprise mindset will ensure Flowserve's position as the global standard in comprehensive flow control solutions. Here, your opportunity for professional development and industry leading rewards will be supported by our foundational commitments to the values of people first, integrity and safety. Thinking beyond opportunity and reward, at Flowserve, we are inspired by working together to create extraordinary flow control solutions to make the world better for everyone!
Role Summary:
The Field Service Technician is responsible for planning, organizing, and directing major nuclear turnkey projects to overhaul, upgrade, or replace pumping equipment and auxiliary systems. Travel is approximately 60%. The employee must conceptualize and develop plans and techniques to direct a wide variety of activities ranging from basic maintenance procedures to the removal, demolition and reconstruction of foundations and systems, plus the installation and testing of new equipment. The employee is accountable for the quality of the work performed, the schedule of activities, and maintenance of the project budget.
The position reports to the Manager of the Technical Services Group (TSG) along with three other Field Project Managers and two Field Engineers. The Manager TSG reports to the Vernon Nuclear Products Operations Manager, who in turn reports to the General Manager – Vernon Operations. The ideal candidate for this role would be locatedeast of Mississippi (North East, South East) since majority of the projects arebased in these regions.
The Technical Service Group is responsible for providing services ranging from technical direction of customer performed maintenance to complete "turnkey" service projects ranging in value of one to two million dollars. Turnkey projects include on-site services with responsibility for all planning, preparation, engineered tooling, project management, and supervisor craft labor.
Because of the severity of the environment in a nuclear power plant and because of the need for safe and reliable performance of rotating equipment, it is mandatory that extremely rigorous controls be an integral part of each project. Special attention is required in the application of nuclear power standards, specifications and procedures under government and customer audit, including a working knowledge of nuclear health physics and NRC regulations.
The Field Service Technician assists in the planning and proposal development for new projects since large complex projects must be carefully planned and executed requiring a detailed knowledge of all aspects of project maintenance services in the nuclear industry.
The Field Service Technician interfaces with various Flowserve disciplines including Sales, Engineering, Operations, and Management. He or she is the face and voice of Flowserve while working on customer sites and must possess strong verbal and written skills.
Preferred Experience / Skills:
Responsible for all aspects of the project from the identification of the project requirements, defining the technical work scope, development of the work plan, preparing the project schedule, creation of the project team, selection of tooling and equipment, assist in design and manufacture of special tools, budgeting, and execution of the project.

The candidate must be proficient in application of safety requirements and continually work to improve working conditions and assure proper procedures are utilized to ensure safe working environments.

Perform risk assessments and develops contingency plans for unscheduled events that could impact the work.

Promote the Performance Culture values that are core to the Nuclear Industry and Flowserve Nuclear Operations.

Support nuclear sales and provide detailed feedback for the development of all turnkey proposals.

Evaluate project successes and weaknesses and promote efficiency improvements. Traditionally these have involved procedural improvements, training, and the development of specialized tooling.

The candidate must be a team player capable of working with people at all levels and able to develop credibility and rapport with the customer up to and including plant management.

The candidate must be experienced and skilled in all facets of construction and maintenance in nuclear plants, familiar with nuclear codes and regulations, knowledgeable of union and non-union labor requirements, and intimately familiar with regulations for working on radioactive equipment and in radioactive environments.

The candidate must be detail oriented and have experience with the maintenance of pump products in nuclear service. He or she must have a working knowledge of foundation modifications, base plate installation/grouting, welding specifications and qualifications, heat treating, rigging, lifting and transportation of equipment, field machining including custom designed machining equipment, special tooling, procedures and documentation.
Responsibilities & Requirements:
• High School Diploma
• Minimum of 5 years of related work experience within the nuclear industry is required.
• Ability to work in radiologically contaminated areas
• Experience with mechanical pumps
• Experience with machine tools
• Experience with dimensional and visual inspection
• Knowledge of non-destructive examination
• Computer literacy with standard Windows programs
• Strong technical experience & customer-focus
• Excellent oral & written communication skills
• Ability to organize & prioritize responsibilities
• Working knowledge of the Flowserve Corporation product line is a plus
Other Posting Location: Atlanta, Georgia US;, Baton Rouge, Louisiana US;, Bethlehem, Pennsylvania US;, Buffalo, New York US;, Chesapeake, Virginia US;, Detroit, Michigan US;, Florence, South Carolina US;, Kansas City, Missouri US;, Pittsburgh, Pennsylvania US;, Rochester, New York US;, Rockford, Illinois US;
Job Posting/Business Card Title: Field Service Technician
Primary Posting Location: Charlotte, North Carolina US
Percentage of Approximate Travel Required: 70%
Job Posting Category: Operations
Employment Type: Full time
Country: United States
Remote Worker: Yes
Auto req ID: 49920BR
Flowserve is an equal opportunity employer and makes employment decisions without regard to race, gender, disability or protected veteran status. Click here to learn more. Flowserve will also not discriminate against an applicant or employee for inquiring about, discussing or disclosing their pay or, in certain circumstances, the pay of their co-workers Click here to learn more.
If you are a qualified individual with a disability or a disabled veteran, you have the right to request a reasonable accommodation if you are unable or limited in your ability to use or access www.flowserve.jobs as result of your disability. You can request a reasonable accommodation by sending an e-mail to employment@flowserve.com. In order to quickly respond to your request, please use the words "Accommodation Request" as your subject line of your email. For more information, read the Accessibility Process.