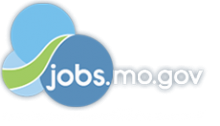 Job Information
Employee Benefits Security Administration

Employee Benefits Investigator (Recent Graduate)

in

Kansas City

,

Missouri
Summary
Employee Benefits Security Administration (EBSA) is responsible for planning, directing and administering a program of enforcement to ensure maximum compliance with Employee Retirement Income Security Act of 1974 (ERISA) and criminal provisions of US Code as they relate to employee benefit plans. Offices initiate, execute and coordinate civil/criminal investigations of alleged violations of ERISA and conduct financial investigations of all types of employee benefit plans & related entities.
Responsibilities
GS-1801-09; Employee Benefits Investigator will complete the following tasks under close supervision of a supervisor or higher level investigator:
Plans, conducts and coordinates civil and criminal investigations or reviews of small, single or multi-employer plans or service providers. Participates, as a team member, in the conduct of larger reviews.
Researches and reviews a variety of background materials, plan reports, case files of previous investigations, and other information related to the entity being reviewed. With assistance from supervisor/higher level investigator, helps to determine areas to be covered and the investigative methodologies to be used.
Initiates contacts and holds discussions with plan officials, their financial/legal representative, and banking, insurance company, securities and investment firms, and real estate and other fiduciary and service provider representatives.
Examines records, plan and service provider operations, financial/accounting systems and operations, reports, and other data necessary. Applies applicable provisions of ERISA and related Federal civil and criminal statutes, related regulations, case precedents, and exemption and court decisions. Determine if transactions conducted, plan policies and operations, and financial interrelationships meet the specific regulatory requirements and standards for prudent management of funds. Verifies and corroborates facts and statements, obtains relevant evidence, establishes reasonable judgments and recommendations.
Develops complete investigative reports, using computers/computer software applications, or as a team member, portions of analyses of facts and issues; citation of applicable ERISA provisions and related legislation and regulations; support of findings with statements, depositions, affidavits, financial records, reports of financial transactions, etc.; and recommendations for closure or further action.
Discusses findings with supervisor and/or higher level investigator and makes recommendations that may serve as the basis for negotiation of voluntary compliance and/or other actions.
Requirements
Conditions of Employment
Requires a probationary period if the requirement has not been met.
Appointment to this position may require a background investigation.
Requires a valid drivers license.
This is an appointment under the DOL Recent Graduates program. The program duration is one year. Upon successful completion of the program and at the agency's discretion, the appointee may be converted to a term or permanent position in the competitive service. Appointee must sign a DOL Pathways Recent Graduate Program Participant Agreement. The entire duration of the Recent Graduate Appointment constitutes a trial period. Appointee must be a U.S. citizen in order to be eligible for conversion to a permanent position in the competitive service upon completion of the program.This is an appointment is under the DOL Recent Graduates program.
Qualifications
Applicants must have 1 year of specialized experience equivalent to at least the next lower grade level in the Federal Service or meet the education requirement or have an equivalent combination of education and experience.
For the GS-9 level, Applicants must possess 1 year of specialized experience at a level of difficulty and responsibility equivalent to the GS-07 grade level in the Federal Service.
Specialized experience is experience gained as a compliance inspector, analyst, planner or investigator whose work is related to the field of employee benefit plans and/or Federal and/or state financial regulatory statutes;work directly involved in assessing or assuring finance-related regulatory compliance such as financial auditing, provided the experience clearly demonstrated the application of the laws, regulations and administrative procedures involved in assessing and assuring compliance and/or professional auditing and accounting work that involved determining compliance with Federal and State laws governing health and pension plans, securities, banking, insurance, or corporations.
OR
Master's or equivalent graduate degree, if related;
OR
two (2) full years of progressively higher level graduate education leading to such a degree, if related;
OR LL.B. or J.D., if related.
Education
To be eligible for appointment, you must meet requirement a or b: a. Completed all requirements for an associates, bachelors, masters, professional, doctorate, vocational, or technical degree or certificate from a qualifying educational institution within the previous two years;
OR
b. Was released or discharged from active duty within the previous two years, where the applicant is a veteran who, due to a military service obligation, was precluded from applying for a recent graduate position during any portion of the two-year eligibility period following completion of his/her degree or certificate requirements, provided that not more than six years have transpired since the applicant completed the requirements for a degree or certificate
You must submit an academic transcript from your academic institution showing the date that you most recently completed the academic requirements described above. See the "Required Documents" section of this announcement. To use your education as a basis for meeting the minimum qualification requirements (MQR) for this position, you must submit academic transcripts demonstrating that you meet the qualifying educational requirements. If specific course work is required to fulfill the MQR, you must supply transcripts from each academic institution in which the required courses were taken to receive credit for that course work. See the "Qualifications and Evaluations" section of this announcement for more details. If you do not submit sufficient academic documentation demonstrating that you meet the eligibility and MQR for this position, your application will be deemed incomplete & yAny applicant falsely claiming an academic degree from an accredited school will be subject to actions ranging from disqualification from federal employment to removal from federal service. If your education was completed at a foreign college or university, you must show comparability to education received in accredited educational institutions in the United States and comparability to applicable minimum course work requirements for this position. Click Evaluation of Foreign Education for more information or you will be ineligible for further consideration.
Additional Information
DOL seeks to attract and retain a high performing and diverse workforce in which employees' differences are respected and valued to better meet the varying needs of the diverse customers we serve. DOL fosters a diverse and inclusive work environment that promotes collaboration, flexibility and fairness so that all individuals are able to participate and contribute to their full potential.
Position Telework eligibility is determined by management based on position duties during the recruitment process. Employee participation in telework on a routine or situational basis is determined by management primarily based on business needs. Employees participating in telework are subject to the terms and conditions of the Department of Labor's Telework Program.
This position is inside the Bargaining Unit.
Additional positions may be filled from this announcement if more vacancies become available.
Refer to these links for more information: GENERAL INFORMATION, ADDITIONAL DOCUMENTATION, FORMER FEDERAL EMPLOYEES Additional Competencies:
Interpersonal Effectiveness: Shows understanding, professionalism, courtesy, tact, and concern; develops and maintains effective working relationships both within and outside the organization; may include effectively dealing with individuals who are difficult, hostile, or distressed; relates well to people from varied backgrounds and different situations; is sensitive to cultural diversity, race, gender, disabilities, and other individual differences.
Critical Thinking/Problem Solving: Identifies and analyzes problems; determines accuracy and relevancy of information; uses sound judgment to generate and evaluate alternatives and makes recommendations; identifies rules, principles or relationships that explain facts, data, or other information; and analyzes information to make correct inference or draws accurate conclusions.