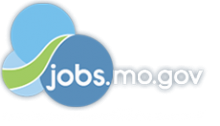 Job Information
Honeywell

Electronic Equipment Technician (2nd Shift)

in

Kansas City

,

Missouri
The future is what you make it!
When you join Honeywell, you become a member of our team of problem solvers, innovators, dreamers, and doers who make the things that make the future. Working at Honeywell isn't just about developing cool things. That's why all of our employees enjoy access to career opportunities across different fields and industries.
Are you ready to help us make the future?
Honeywell's Federal Manufacturing & Technologies business manages the U. S. Department of Energy's Kansas City National Security Campus in Missouri and New Mexico, manufacturing sophisticated mechanical, electronic and engineered-material components for our nation's defense system. Honeywell is on the leading edge of supplying engineering and manufacturing expertise for our nation's defense and national security. Visit kcnsc.doe.gov for more information about working for Honeywell at the Kansas City National Security Campus.
This position is located in Kansas City, MO
Summary:
Produce high quality products and services for our customers. You will assemble, test and inspect product and systems to ensure the highest quality product is provided to our customers. You will be responsible for your work area to ensure the safe and efficient operation of the area. You will set up and monitor the production of product in your area and participate in the continuous improvement process at the site to address safety, production and quality improvements.
Key Responsibilities:
Operate assigned equipment

Participate in continuous improvement activities

Support the Honeywell Operating System

Maintain work area for operation and cleanliness

Comply with all safety rules.

Record and report production data

Analyze data and production reports

Set up and change over equipment

Use measuring and diagnostic tools

Will train on 2nd shift and will need to be able to work 2nd shift

You Must Have:

US Citizenship needed in order to obtain and maintain US Dept of Energy ""Q"" level security clearance

Associates Degree in Electronic Engineering Technology, or a 2 year Technical Degree, or equivalent military training

We Value:

Ability to troubleshoot to component level

Experience in calibration field

Troubleshooting and maintenance experience

Familiar with 3 phase AC

PC repair, literacy and proficient with Microsoft office products

Experience using spreadsheets and other tools to analyze and interpret data

Ability to work any shift, mandatory overtime and on call

Strong statistical math skills

Experience operating complex test equipment, using calibration software, following calibration procedures and manuals

Ability to read drawings, electrical diagrams, and schematics

Good organizational skills with ability to schedule multiple workload events

Ability to work independently with minimal supervision
Honeywell is an equal opportunity employer. Qualified applicants will be considered without regard to age, race, creed, color, national origin, ancestry, marital status, affectional or sexual orientation, gender identity or expression, disability, nationality, sex, religion, or veteran status.