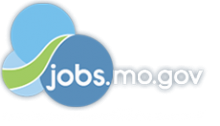 Job Information
The Salvation Army - Metro Division

Divisional Teen, Young Adult Ministries & Candidates Specialist

in

Kansas City

,

Missouri
Overview
The Salvation Army Mission:The Salvation Army, an international movement, is an evangelical part of the universal Christian church. Its message is based on the Bible. Its ministry is motivated by the love of God. Its mission is to preach the gospel of Jesus Christ and to meet human needs in His name without discrimination.
Job Objective:Responsible for implementation and management of programs for the Teen (ages 13-17) and Young Adult (ages 18-29) programs for The Salvation Army Kansas & Western Missouri Division.
Responsibilities
Essential Functions:
Teen & Young Adult Corps Ministries
Establish and maintain good working relationships with existing Teen & Young adult programming in the KWM division

Lead/participate in events as requested by corps officers and/or youth lay leaders

Conduct consultation to evaluate programs that include assessment of strengths and weaknesses, as well as viable opportunities for development

Assist Corps Officers and their designated leaders in establishing new Teen and Young Adult programs in the KWM Division

Give appropriate counsel for program development, planning, and implementation pertaining to Teen and Young Adult programming

Provide resources and training for new leaders

Conduct on-site visits in conjunction with Youth Department reviews

Participate in special meetings in support for Discipleship (Orange) programs throughout the division as requested

Oversee Teen, & Young Adult volunteers
Divisional Program Oversight
Oversee divisional programming pertaining to Teen and Young Adults

Corps Cadets:

Promote, encourage, and support Corps with existing Corps Cadet Brigades

Manage and maintain Corps Cadets lessons and all related divisional awards and recognitions

Responsible for resourcing needs pertaining to Corps Cadets

Encourage and develop Corps Cadet program where it does not presently exist

Participate in special meetings in support for Corps Cadets programs throughout the division as requested

Youth Councils: plan and give direction to Teen & Young Adult components

Community Center Ministries: Collaborate with Corps Officers, Divisional Youth Secretary, Divisional Secretary, and Social Service Director to support and/or help implement new community center ministries throughout the KWM Division

Plan and implement targeted programming for Teens and Young Adults (Examples include but are not limited to creating regional Prayer & Praise Nights, annual Young Adult retreats, and annual Pilgrimage breakouts tracks/sessions)

Plan and implement seasonal summer camps: including Sr. Sports Camp/Teen Camp and Youth Ambassador Camp
Candidates Specialist:
Maintain professional electronic correspondence with Territorial Candidates department

Maintain confidential electronic files for each candidate and or cadet on appropriate database

Maintain adequate testing supplies – order when necessary

Conduct Candidate testing throughout the division in partnership with the Divisional Candidates Secretary

Provide support for all divisional candidate events

Maintain 730-member database and correspond quarterly with all 730 members
Safe from Harm (SFH)
Train youth leaders in SFH

Support and actively promote compliance with Safe from Harm guidelines
Additional Duties:
Assist in planning and organizing all special events coordinated by the KWM Youth Department

Participate in set-up and clean –up for all Divisional Youth Events

Work with the Youth Department in all related duties as assigned

Responsible for Six quarterly visits to corps for annual consult involving Teen & Young Adult Ministries Programs

This position has an essential role in fulfilling the full mission of the Salvation Army

Because of the integral nature of this responsibility, active membership in a Salvation Army Corps is required
Qualifications
Minimum Qualifications:
Education:
High School Diploma or equivalent

Post-secondary education or training/experience working with youth/ministry programming

Associates or bachelor's degree from accredited college or university in Education, Christian Ministries, or related field preferred
Experience:
Three to four years of experience in related field; Christian Education, Teaching, SA Character Building Programs
Certifications/Licenses: None
Skills/Abilities:
An understanding of the Christian standards and ministry of The Salvation Army

A desire and ability to work with young people and the ability to motivate and inspire people to see the importance of Youth Programming in The Salvation Army

Self-starter

Able to operate basic office equipment. Able to operate computer and software

Ability to promote TSA through public speaking, written work and the ability to work effectively with people

Computer including MS Office and Access database

Ability to work effectively with diverse populations

Willingness and ability to work irregular and extended hours
Physical Requirements:Include sitting, walking, standing, bending, squatting, climbing, kneeling, and twisting; grasping, pushing, and pulling objects; reaching overhead; lifting up to 50 lbs. Reasonable accommodation may be made to enable individuals to perform the essential functions of this job.
Travel: Will require travel.
Driving:This position requires an employee to drive. Must possess a valid driver's license from the state in which you reside. Must be approved through The Salvation Army Fleet Safety Program to drive either a Salvation Army or personal vehicle on Salvation Army business.
Working Conditions: Position is performed in a typical office environment that will require willingness and ability to work irregular and extended hours. Position will require some weekend and evening work along with seven weeks of office relocation at Three Trails Camp.
All employees recognize that The Salvation Army is a church and agree that they will do nothing as an employee of The Salvation Army to undermine its religious mission.
Job LocationsUS-MO-Kansas City
Job ID2020-15355
of Openings1
CategoryYouth Department
TypeRegular Full-Time