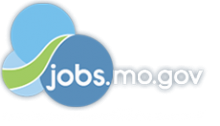 Job Information
Commerce Bank

Commercial Card Inside Sales Manager – Specialty Payments

in

Kansas City

,

Missouri
About Working at Commerce
Wouldn't it be great to build your career at a bank that's known for helping people with their financial challenges? That's exactly what you'd be doing when you join the team at Commerce Bank. We're looking for teammates who are ready to do whatever it takes to help our customers with their everyday financial needs. You'd be helping yourself too, because Commerce has a tradition of recognizing and rewarding team members for their talent, skills and contributions.
No wonder we've been an industry leader for over 150 years and have developed a reputation as a great place to work in the financial services world. If you'd like to be a part of a team and culture that is respected by its peers and in your community, we should talk. We're always looking for the best and brightest.
About This Job
As a Commercial Card (CMCD) Inside Sales Manager – Specialty Payments, you will be responsible for an industry leading supplier enablement experience that focuses on specialty payment products and third-party relationships. This role takes a holistic view of supplier relationships to increase profitability with payments that require a different cost structure and acceptance experience than traditional B2B virtual cards.
The CMCD Inside Sales Manager will increase volume by growing the Private Network Transaction (PNT) portfolio and continue to research and lead our charge in creating new supply chain finance and dynamic discounting solutions. This will be accomplished through researching product development needs to enhance internal product offerings or through partnering with third parties such as Taulia, Tradeshift, or BillTrust to enable spend.
The CMCD Inside Sales Manager will lead a team that sells assigned products to secure new supplier relationships and retain existing supplier relationships. A successful candidate must research and lead our charge in creating internal sales and pricing strategies to grow our revenue generating product offerings to suppliers. A leader in this role works closely with third party relationships, outside sales, account management and other internal teams like marketing, bank operations, IT, legal and compliance in various capacities. The CMCD Inside Sales Manager is responsible for planning, managing, measuring, and reporting the results associated with supplier enablement sales success. A core component to the success of these efforts will be the proactive development and execution of supplier enablement best practices and standards of performance with regular performance reporting to various levels of management. The position will closely monitor sales performance that delivers a consistent performance quarterly and annually. Success can be defined in many ways but net new sales, accuracy, retention of long-term supplier relationships and even a preference for Commerce payment products are central.
Essential Functions
Guide the inside sales team through the changing landscape of how suppliers accept B2B solutions

Plan, manage, measure, and mentor the inside sales team from first contact to close to drive results and ensure the inside sales team achieves and exceeds targets

Hire, train, and develop skills of an inside sales team to ensure long-term success of our suppliers, buyers, and Commerce Bank

Support team members in handling complex customer, pricing, and technical situations found with mid to large size businesses by incorporating formal and information training/coaching sessions

Continually refine supplier enablement sales onboarding program and launch continuing education for inside sales staff

Identify strategic supplier relationships and assist in their retention and expansion collaboratively with bank markets and payment partners

Research and present new supply chain finance and dynamic discounting solutions to unlock value in supply chains for our buyers and suppliers

Present new strategies to partner with third parties for additional sales or supplier enablement opportunities

Maintains an open line of communication across multiple lines of business, including outside sales, implementation, account management, marketing, product, operations, and IT

Interact with support teams and suppliers to deliver the right ongoing client experience with level 1, 2, 3 service and technology support calls and associated case management

Perform all necessary management functions, including hiring, evaluations, annual increase allocations and disciplinary action as required

Perform other duties as assigned
Work Schedule
Monday-Friday, 8:00AM-5:00PM
Knowledge, Skills, and Abilities
Courage to make appropriate changes and implement new initiatives that deliver consistent sales results and accelerates revenue growth

Understand the industry as it relates to the products and services implemented and be mindful of the margins driving this business

Strong critical thinking skills with the ability to apply discretion and sound judgement to solve problems efficiently and effectively

Organized self-starter with an analytical skill set to identify problems and implement swift resolution

Bias towards doing what is right for the customer/supplier and ensures their teams act similarly

Client facing leader who can work directly with the bank's largest clients in tense situations where the bank may have acted in error or to explain system failures by the bank or suppliers

System and process orientation and ability to leverage automation to produce increasing results with similar levels of human capital which drives up operating leverage

Ability to drive results and balance management of organizational risk and meeting goals of the business

Motivated and hands on leader of individual contributors who are measured by supplier volume and overall experience and speed to revenue metrics and other relevant functional-specific metrics

Outstanding interpersonal and relationship building skills with the ability to effectively communicate with all levels of the company, clearly expressing ideas and concepts both verbally and in writing

Ability to remain adaptable and resilient to all situations with an optimistic outlook and cast a positive shadow that is aligned with our culture and Core Value

Intermediate level proficiency with Microsoft Word, Excel and Outlook and related systems to the Commercial Card business unit
Education/Experience
Bachelor's degree in Business, Accounting, or Finance or equivalent combination of education and experience required

3+ years of leadership of client facing functions including supplier enablement, merchant services, technical product management, sales, or related experience
Location: 811 Main St, Kansas City, Missouri 64105
Time Type:
Full time
Commerce Bank has been awarded numerous awards for our company culture. We have been included on distinguished lists such as Forbes' Best Midsized Employers, Forbes' Best Employers for Women, and Korn Ferry's Engaged Performance Award. You'll see the difference for yourself when you join the team.
Why Commerce? (https://www.commercebank.com/careers/about-commerce)
Inclusion and Diversity at Commerce
How to Join Our Team (https://www.commercebank.com/careers/how-to-join-our-team)
Want to be notified of positions that fit your preferences?
Follow these easy steps:
Create a Candidate Account at the top of the page by selecting "Sign In" upper right corner

Sign-up up for Job Alerts

We'll contact you about positions that match your skills and interests

Equal Opportunity Employer
Commerce Bank is proud to be an Equal Employment Opportunity employer and believes that every individual should have the opportunity to work at a job for which he, she or they qualifies. We celebrate diversity and do not discriminate based on race, religion, color, national origin, sex, sexual orientation, age, gender, gender identity, gender expression, veteran status, disability status, or any other applicable characteristics protected by law.