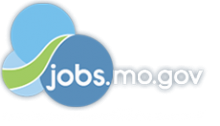 Job Information
Commerce Bank

Commercial Banking Relationship Manager

in

Kansas City

,

Missouri
Job Category:
Grade 10
---
Location: 1000 Walnut St, Kansas City, Missouri 64106
---
Job Expectations:
How would you like to work for a great company that offers career growth and values your skills and experience? For over 150 years, Commerce Bank has built a strong reputation as a "Super Community" bank and is recognized as an industry leader. In today's growing and competitive financial services industry, we look for creative and innovative solutions to meet the needs of our customers. To achieve our results, we recruit the best and brightest employees who ask, listen and solve to meet our customers' needs!Job Summary• Primarily involved in calling activities with assigned customers and targeted prospects with the objective to acquire new business.• Serves as the primary advisor for an assigned portfolio of diverse and complex commercial relationships, ensuring a high level of customer satisfaction and retention.• Coordinates with product partners to cross-sell a full range of products and services.• Critically reviews and analyzes portfolio to reduce risk and enhance profitability.• Works closely with aligned portfolio managers and management to facilitate credit requests, including loan structuring, negotiating/pricing, collateral, ensuring adequate loan documentation, and analyzing industry/credit risk.• Facilitates the resolution of customer problems, engaging product experts as needed.• Participates in community and business functions/groups to ensure a positive image for the bank and to establish referral contacts within the marketplace.• Ensures compliance with all bank policies, procedures, regulations, and laws.• Travel required 20-30% under normal circumstances.Essential Functions:• Manages a portfolio of commercial relationships with an average loan portfolio O/S of $100MM to $200MM Work Schedule: Monday-Friday, 8:00AM-5:00PMSkills:• Thorough knowledge of full range of commercial products, credit policies, procedures and terminology• Strong time management skills, with ability to appropriately prioritize calling activities and strategies• Goal oriented with well-developed sales skills.• Strong strategic, analytical, and problem-solving skills• Good credit analysis skills• Excellent verbal/written communication skills• Well-developed persuasive and negotiation skills• Good independent decision making skills, but requires some management oversight• Ability to structure more complex credit requestsEducation • Bachelor's degree, or equivalent work experienceExperience • 3+ years of commercial banking experience; 7-10 preferred • Agribusiness banking experience and/or agribusiness industry background preferred For this position, Commerce Bank will review your motor vehicle driving record. If you express interest in and are considered for this position, you'll be asked to authorize our review of that record.For this position, federal regulations require Commerce Bank to prepare an investigatory consumer report which will disclose credit history. If you express interest in and are considered for this position, you'll be asked to authorize that report.
Time Type:
Full timeJoin our winning team.
If you're looking for something more than just another job, we're looking for you. We're searching for people with a make-it-happen attitude who also want to make a difference. At Commerce Bank, we take the time to really get to know our customers. Then we work together to help them achieve their goals. It's a great feeling. We are committed to always bringing our best, which means we are constantly looking for the best to join us. Does that sound like you?
Commerce Bank has been awarded numerous awards for our company culture. We have been included on distinguished lists such as Forbes' Best Midsized Employers, Forbes' Best Employers for Women, and Korn Ferry's Engaged Performance Award. You'll see the difference for yourself when you join the team.
Want to be notified of positions that fit your preferences? Follow these easy steps:
Create a Candidate Account at the top of the page by selecting "Sign In" upper right corner

Sign-up up for Job Alerts.

We'll contact you about positions that match your skills and interests!​
Commerce Bank is proud to be an Equal Employment Opportunity employer and believes that every individual should have the opportunity to work at a job for which he, she or they qualifies. We celebrate diversity and do not discriminate based on race, religion, color, national origin, sex, sexual orientation, age, gender, gender identity, gender expression, veteran status, disability status, or any other applicable characteristics protected by law.