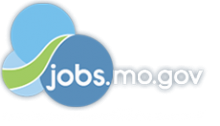 Job Information
Children's Mercy Kansas City

Cisco ISE/NAC Engineer

in

Kansas City

,

Missouri
Thanks for your interest in Children's Mercy!
Thank you for considering Children's Mercy! Half a million times a year, a child comes to our doors. We take care of them all, fulfilling our non-profit mission. Joining the CM team means being a part of a caring environment where people are passionate about helping children get well. Whether clinical or non-clinical, we are all here for the same reason – our patients and their families! Read more below about this position and apply if you feel this organization and job are a fit for you.
Overview
This Cybersecurity - Engineer position will take the lead deploying, configuring, and managing Cisco ISE for Network Admission Control (NAC) and also Public Key Infrastructure (PKI). The candidate should have a strong understanding of computer networking fundamentals, and hands on experience with Cisco ISE for NAC and switch configurations. The candidate should have a good understanding of PKI fundamentals such as two-tier and three-tier architectures, certificate chaining verification, certificate auto-enrollment, certificate revocation, certificate template creation, etc. This position will also provide support for other Cybersecurity tools and services also managed by the Cybersecurity - Engineering team such as but not limited to firewalls, endpoint protection, DNS Security, site-to-site VPN's, vendor remote access management, etc. The Cybersecurity - Engineer will be expected to research, test, and implement security solutions that align with industry and organizational best practices and compliance initiatives. In addition, this position requires significant hands-on technical expertise to ensure all required security best practices are followed and documentation is accurate and complete.
At Children's Mercy, we are committed to ensuring that everyone feels welcomed within our walls. A successful candidate for this position will join us as we strive to create a workplace that reflects the community we serve, as well as our core values of kindness, curiosity, inclusion, team and integrity.
Responsibilities
Deploy and maintain ISE Policy, Monitor, and Administrator nodes. This includes but is not limited to ISE policy creation, device profiling, ISE server upgrades, installation of hotfixes, 3rdparty integrations through pxGrid, etc.

Configuration of Certificate Authorities and Certificate Templates.

Prototype Cybersecurity solutions in an isolated lab environment to perform testing of various configurations in order to develop implementation plans and operational procedures.

Install, configure, and manage various security tools and services managed by the Cybersecurity - Engineering team such as but not limited to firewalls, endpoint protection, monitoring systems, DNS security , site-to-site VPN's, etc.

Create and contribute to project plans, coordinate project participation with other internal teams and vendors, gather requirements, create and represent Change Requests, develop communication plans, conduct pre and post change tests, implement changes, and track project progress.

Collaborate with colleagues at all levels across the business in order to prioritize and provide guidance on improving Children's Mercy's overall security posture.

Provide tier-3 support and troubleshooting for issues escalated to Cybersecurity – Engineering.

Establish secure VPN and remote support capabilities for internal employees and vendors

Provide hands on assistance with troubleshooting while leveraging tools such as Wireshark, Splunk, etc.

Additional experience with scripting using Python, PowerShell, etc. to interface with API's is preferred.
Qualifications
Bachelor's Degree required and 5-7 years experience in Cisco ISE for Network Admission Control (NAC) and also Public Key Infrastructure (PKI) is preferred

Master's Degree preferred and 3-5 years experience

Certified Information Systems Security Professional (CISSP) Preferred

Security+ Preferred

Information Systems Security Engineering Professional (ISSEP) Preferred

Certified Ethical Hacker (CEH) Preferred

Cisco Certified Network Associate (CCNA) Preferred

Cisco Certified Network Professional (CCNP) Preferred

Certified Vulnerability Assessor (CVA) Preferred
Starting Pay
EEO Employer/Disabled/Vet
Children's Mercy hires individuals based on their job skills, expertise and ability to maintain professional relationships with fellow employees, patients, parents and visitors. A personal interview, formal education and training, previous work experience, references and a criminal background investigation all are factors used to select the best candidates. The hospital does not discriminate against prospective or current employees based on the race, color, religion, sex, national origin, age, disability, creed, genetic information, sexual orientation, gender identity or expression, ancestry or veteran status. A drug screen will be performed upon hire. Children's Mercy is smoke and tobacco free.
Our commitment to Diversity & Inclusion
CM is committed to creating a diverse and inclusive workforce. Our patients and families come from all walks of life, and so do we. We know that our greatest strengths come from the people who make up our team so we hire great people from a wide variety of backgrounds, not just because it's the right thing to do, but because it makes our hospital stronger and our patient care more compassionate.
If you share our values and our enthusiasm for service, you will find a home at CM. In recruiting for our team, we welcome the unique contributions that you can bring, including education, ideas, culture, ethnicity, race, sex, sexual orientation, gender identity and expression, national origin, age, languages spoken, veteran status, color, religion, disability and beliefs.
Need help finding the right job?
We can recommend jobs specifically for you!Learn about Children's Mercy Benefits (https://jobs-childrensmercykc.icims.com/connect?back=intro&findajob=1&in_iframe=1&hashed=-625978159)
Requisition ID 2021-15385
Requisition Post Information* : Posted Date 6 days ago (6/10/2021 2:24 PM)
Posting Category Information Systems
Division CYBERSECURITY
Shift Day shift
Work Type Full Time 60-80
Work Days Monday-Friday
FLSA Status Exempt
Location : NameMAIN CAMPUS
Recruiter : Full Name: First Last Courtney Roberts