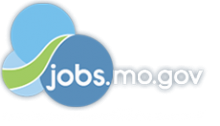 Job Information
New York Blood Center

CBC- Components

in

Kansas City

,

Missouri
At Community Blood Center of Greater Kansas City, we have a passionate enthusiasm for service excellence. We believe diversity drives innovation, and we strive to cultivate a workforce as dynamic and diverse as the communities we serve. CBC seeks creative visionaries who thrive in a culture that fosters growth and advancement. We invite you to build and evolve with a global institution committed to excellence in blood banking, transfusion medicine and cellular therapies, and innovative research. Explore our career opportunities, and learn more about how your skills and expertise can save lives and strengthen communities locally, nationally, and around the world.
Prepares blood products that meet the safety, purity and potency requirements of FDA and AABB.
Essential Functions:
Upholds a customer service level that ensures every attempt is made to meet the customer's needs.

Performs as a member of the laboratory team.

Must be able to confidently communicate and interpret intermediate information in English to all members of the public and CBC staff.

Receive and perform data entry configuration of each unit of blood.

Update computer records and reports; perform data entry.

Prepare products routinely according to the Component Lab Stand Operating Procedures (SOP). Including, but not limited to red blood cell products, platelets and plasma (including Cryoprecipitated AHF) products including pediatric blood products.

Performs visual inspection of blood products at each step of processing.

Maintains accurate and complete records.

Organize, sort and label frozen products.

Prepare recovered plasma for shipment.

Assists the Product Control and Labeling Department as needed with labeling.

Independently perform self-review of tasks completed and critique appropriately.

Performs required equipment maintenance and quality control on assigned instrumentation.

Identify problems that may adversely affect products, troubleshoot, perform corrections, if applicable, quarantine when required and send a Non-Conformance notification.

Order, receive and check inventory of supplies frequently and promptly notify department supervisor of inadequacies or surpluses.

Unpack and receive shipments containing donor samples for multiple sites.

Inspect, sort, prepare, centrifuge, pack and ship samples for donor testing as required.

Organize, log, store and manage sample collections including problem samples.

Respond to environmental and storage alarms and perform corrective action when necessary.

High school education or equivalent. Must provide a copy of the transcript.

Prefer college credits equivalent to an AA degree in science (60 hours).

Experience with repetitive work preferred.
Skills and Knowledge:
Excellent written and verbal communication skills

Excellent Customer Service skills

Ability to solve problems and work independently

Ability to work with others

Excellent organization skills and ability to multi-task

Computer skills

Knowledge of FDA, AABB and OSHA regulations
ID: 2021-3026
External Company Name: Community Blood Center Of Greater Kansas City
External Company URL: https://savealifenow.org
Street: 4040 Main Street