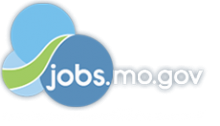 Job Information
Hyatt

Busser

in

KANSAS CITY

,

Missouri
Description:
Serenely located within the historic Kansas City Club building, this premier Kansas City destination seamlessly combines the old-world charm of a historic social club with modern luxury and elegance. Drawing on over 100 years of history as the premier social meeting place, The Hotel Kansas City provides a truly unique setting for memorable events, as well as inventive dining and nightlife.
In addition to the hotel's 144 guest rooms are the Town Company, a three-meal restaurant; a live music cellar cocktail bar; and a lobby lounge and bar that will bring locals and guests together for impromptu mingling. For the event minded guests, there will be 20,000 feet of meeting space that includes impressive historic ballrooms and a 3,000 square foot rooftop event patio.
Job Overview
A server assistant or restaurant busser is responsible for assisting restaurant servers in all the aspects of service. This task is to be handled in a friendly, courteous, helpful, timely, and professional manner resulting in a very high level of guest satisfaction.
Essential Responsibilities
Maintain complete knowledge of and comply with all departmental policies, service procedures and standards.

Maintain complete knowledge of correct maintenance and use of equipment. Use equipment only as intended.

Ensure maintenance of equipment by calling for repairs.

Monitor and maintain cleanliness, sanitation, and organization of work areas.

Maintain complete knowledge of table/seat numbers, room capacity, hours of operation, address, phone number and proper set up of the restaurant.

Maintain complete knowledge of all menu items, prices, preparation methods, ingredients and quality standards of taste, appearance, texture, serving temperature, portion size, garnish and method of preparation.

Maintain complete knowledge of local vendors and farmers.

Check station before, during, and after shift for proper set up and cleanliness.

Complete opening and closing side work as assigned and have all tables set according to departmental standards.

Greet guests in a courteous and friendly manner.

Anticipate and service guests needs.

Be familiar with all Hotel Kansas City services/features and local attractions/activities to respond to guest inquiries.

Retrieve restaurant equipment from dining room by pushing, lifting, loading, and carrying trays up to 50lbs.

Clean tables and trays promptly and consistently reset all service-ware. Return condiments and other equipment to proper storage areas.

Assist Restaurant Servers in setting up tables in preparation for incoming guests.

Maintain, stock, and clean stations for all meal periods with necessary equipment including glassware, china, silverware, linen and condiments.

Ensure all service ware is in good condition, polished and in line with departmental standards.

Work closely and communicate with the kitchen associates.

Assist in tableside service.

Serve dishes to guests while confidently highlighting the contents and preparation.

Properly clear and crumb tables accordingly.

Offer coffee or tea and serve as requested.

Communicate with Restaurant Servers regarding status of tables.

Clean tables and trays promptly and consistently reset all service-ware in accordance with departmental standards. Return condiments and other equipment to proper storage areas.

Perform any general cleaning tasks using standard hotel cleaning products as assigned to adhere to health standards.

Perform other duties as requested, such as cleaning unexpected spills and executing special guest requests.

Other tasks as assigned by the Restaurant Manager, Restaurant General Manager and the Director of Food and Beverage.
Qualifications:
Education:
High school diploma or GED equivalency preferred, but not required.
Experience:
Basic knowledge of food and beverage preparations, service standards, guest relations, and etiquette.

Working knowledge of the appropriate table settings, service ware, and menu items.
Interaction/Skill Set:
Ability to read, speak, write and understand English sufficiently to understand menus, special promotions, and communicate with guests to explain and record orders.

Ability to remember, recite, and promote the entire variety of menu items.
Work Environment
Ability to transport large trays weighing up to 25lbs through a crowded room on a continuous basis throughout the shift.

Ability to operate beverage and toast equipment.

Ability to operate a keyboard and learn Point of Sale procedures to pre-check order and close out the guest check.

Ability to stand, walk, and continuously perform essential functions for an extended period of time.
Primary Location: US-MO-Kansas City
Organization: Hotel Kansas City
Pay Basis: Hourly
Job Level: Full-time
Job: Bars/Restaurants/Outlets
Req ID: KAN001647
Hyatt is an equal employment opportunity and affirmative action employer. We do not discriminate on the basis of race, color, gender, gender identity, sexual orientation, marital status, pregnancy, national origin, ancestry, age, religion, disability, veteran status, genetic information, citizenship status or any other group protected by law.