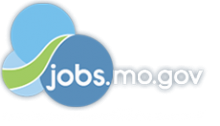 Job Information
Hyatt

Bartender

in

KANSAS CITY

,

Missouri
Description:
Serenely located within the historic Kansas City Club building, this premier Kansas City destination seamlessly combines the old-world charm of a historic social club with modern luxury and elegance. Drawing on over 100 years of history as the premier social meeting place, The Hotel Kansas City provides a truly unique setting for memorable events, as well as inventive dining and nightlife.
In addition to the hotel's 144 guest rooms are the Town Company, a three-meal restaurant; El Gold, a live music cellar cocktail bar; and a lobby lounge and bar that will bring locals and guests together for impromptu mingling. For the event minded guests, there will be 20,000 feet of meeting space that includes impressive historic ballrooms and a 3,000 square foot rooftop event patio.
Job Overview
A bartender is responsible for preparing and mixing beverages for guests in a friendly, courteous, helpful, timely, and professional manner resulting in a high level of guest satisfaction.
Essential Responsibilities
Maintain complete knowledge of and comply with all departmental policies, service procedures and standards.

Maintain complete knowledge of correct maintenance and use of equipment. Use equipment only as intended.

Ensure maintenance of equipment by calling for repairs.

Monitor and maintain cleanliness, sanitation, and organization of work areas.

Maintain complete knowledge of table/seat numbers, room capacity, hours of operation, address, phone number and proper set up of the restaurant.

Maintain complete knowledge of all spirits, beers and non-alcoholic selections, correct glassware and garnishes.

Maintain complete knowledge of the wines by the glass program, including particular characteristics and descriptions of each selection.

Maintain complete knowledge of all menu items, prices, preparation methods, ingredients and quality standards of taste, appearance, texture, serving temperature, portion size, garnish and method of preparation.

Maintain complete knowledge of local vendors and farmers.

Maintain complete knowledge of POS and reservation systems.

Check station before, during, and after shift for proper set up and cleanliness.

Ensure all service ware is in good condition, polished and in line with departmental standards.

Greet guests in a courteous and friendly manner.

Anticipate and service guests needs.

Be familiar with all Hotel Kansas City services/features and local attractions/activities to respond to guest inquiries.

Explain any specials and/or restaurant promotions for guest awareness.

Ice, mix, garnish and present drinks, according to the standards set forth by the company.

Practice prudent portion controls, as set by the company, using a portion control pourer or jigger.

Maintain accountability of all beverages served by inputting orders into a register at the Point of Sale system and creating a check for the guest. Additionally, demanding a print out stub or copy of the check before issuing any beverages.

Serve wine bottles in accordance with departmental standards.

Abide by all Federal, State, Local and Corporate liquor regulations pertaining to serving alcoholic beverages to minors and intoxicated guests.

Serve and clear food in an unobtrusive and professional manner.

Receive cash, coupons, and credit card from the guest or server, make any change needed, verify validity of charges, record charges, and ensure vouchers are properly executed in order to balance bank.

Maintain proper and adequate set up of the bar on a daily basis. This includes cleanliness, requisitioning and stocking of all beverages up to par set for the outlet, as well as, paper products (straws), stirrers, condiments, and other products needed.

Responsible for maintaining inventories up to par. This includes doing a spot check inventory at the beginning and ending of the shift.

Prepare garnishes for beverages.

Follow proper closing procedures, lock up and store beverages, condiments and other equipment items, deposit cash drops, and secure bank.

Responsible for loading/unloading glasses from bar dishwasher; ensuring proper polishing meets departmental standards.

Perform all assigned side work.

Perform any general cleaning tasks using standard hotel cleaning products as assigned to adhere to health standards.

Other tasks as assigned by the Restaurant Manager, Restaurant General Manager and the Director of Food and Beverage.
Qualifications:
Education:
High school diploma or GED equivalency required.

One (1) to five (5) years previous food and beverage serving experience.

Must obtain Kansas City Liquor License.
Experience:
Must have very good knowledge of food and beverage preparation and service of most alcoholic beverages.

Basic mathematical skills necessary to operate our Point of sale system, make change, total guest checks, count total bank, prepare cash drops, total all other charges, and understand portion sizes.
Interaction/Skill Set:
Ability to read, speak, and understand English in order to communicate with guests and other colleagues.

Have English written skills necessary for completion of requisitions, vouchers and communication.
Work Environment
Ability to work standing and in confined spaces for long periods of time.

Sufficient manual dexterity to make garnish, pick up glassware and bottles, scoop ice, mix drinks, and reach overhead to retrieve stock.
Primary Location: US-MO-Kansas City
Organization: Hotel Kansas City
Pay Basis: Hourly
Job Level: Part-time
Job: Bars/Restaurants/Outlets
Req ID: KAN001371
Hyatt is an equal employment opportunity and affirmative action employer. We do not discriminate on the basis of race, color, gender, gender identity, sexual orientation, marital status, pregnancy, national origin, ancestry, age, religion, disability, veteran status, genetic information, citizenship status or any other group protected by law.