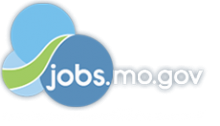 Job Information
Hyatt

Banquet Server

in

KANSAS CITY

,

Missouri
Description:
Serenely located within the historic Kansas City Club building, this premier Kansas City destination seamlessly combines the old-world charm of a historic social club with modern luxury and elegance. Drawing on over 100 years of history as the premier social meeting place, The Hotel Kansas City provides a truly unique setting for memorable events, as well as inventive dining and nightlife.
In addition to the hotel's 144 guest rooms are the Town Company, a three-meal restaurant; a live music cellar cocktail bar; and a lobby lounge and bar that will bring locals and guests together for impromptu mingling. For the event minded guests, there will be 20,000 feet of meeting space that includes impressive historic ballrooms and a 3,000 square foot rooftop event patio.
Job Overview
A Part-Time Banquet Server is responsible for delivering and serving food and beverage items to banquet guests in a timely, friendly and efficient manner. This person will be working nights and weekends.
Essential Responsibilities
Set banquet tables and chairs to meet function specifications. Responsible for all set-up and breakdown duties.

Deliver and serve food and beverages (meals, condiments, accompaniments etc).

Ensure menu knowledge.

Remove china, glassware, silverware etc. from tables at the conclusion of the meal period and deliver to the stewarding area.

Ensure guest satisfaction throughout meal service.

Respond to guest requests in a timely, friendly and efficient manner.

Assist fellow team members and other departments wherever necessary to maintain a positive working relationship.

Must maintain professional appearance at all times.

Clean meeting space by vacuuming, sweeping, mopping, polishing, wiping areas down and watching walls before and after events.

Assist others with side work to include cleaning, stocking, folding, polishing etc.

Other tasks as assigned by the Director of Food & Beverage and Banquet Manager.
Qualifications:
Education:
High school diploma or GED equivalency required.

Must obtain Kansas City Liquor License.
Experience:
Working knowledge of alcohol service controls and procedures.

Previous banquet experience preferred.
Interaction/Skill Set:
Must be able to find positive solutions for challenging service standards.

Must possess knowledge of banquet etiquette.

Ability to read, write and speak English fluently to understand diagrams, and to communicate with guests to explain and service.

Must have excellent organizational and interpersonal skills.

Service oriented style.
Work Environment
Constant standing and walking on a variety of surfaces (tile, carpet, rubber mats etc.)

Occasional crouching or bending at the knees in order to lift trays, clean and stock shelves.

Frequent stooping or bending at the waist to load carts and tray while serving food and beverages.

Constant twisting of knees, waist and neck to monitor banquet room activity, maneuver through crowds and serve guests.

Constant balancing when carrying trays and glassware.

Frequent reaching to stock supplies and carry trays.

Frequent grasping or handling food to serve food and set up banquet tables.

Frequent pushing and pulling carts, tables, glass and china carts.

Frequent lifting and carrying to set up tables, food trays and ice buckets between 25-50lbs/

Ability to work as part of a team.

Uses close, distant, color, peripheral, depth perception vision and adjusts vision focus.
Primary Location: US-MO-Kansas City
Organization: Hotel Kansas City
Pay Basis: Hourly
Job Level: Part-time
Job: Banquets
Req ID: KAN001654
Hyatt is an equal employment opportunity and affirmative action employer. We do not discriminate on the basis of race, color, gender, gender identity, sexual orientation, marital status, pregnancy, national origin, ancestry, age, religion, disability, veteran status, genetic information, citizenship status or any other group protected by law.