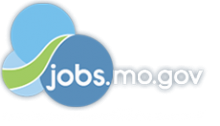 Job Information
HCA, Hospital Corporation of America

Associate Radiology Technician II PRN

in

Kansas City

,

Missouri
Are you looking for a work environment as an Associate Radiology Technician where diversity and inclusion thrive? Submit your application withResearch Medical Centertoday and find out what it truly means to be a part of the HCA Healthcare team.
We are committed to providing our employees with the support they need. At RMC, we offer an array of medical, dental, and vision packages as well as several add-on perks to make your benefits package truly customizable to you and your family needs. Some of our unique benefits we offer include:
Student Loan Repayment
Tuition Reimbursement/Assistance Programs
Paid Personal Leave
401k (100% annual match – 3%-9% of pay based on years of service)
Identity Theft Protection discounts
Auto, Home, and Life Insurance options
Adoption Assistance
Employee Stock Purchase Program (ESPP)
Would you like to unlock your potential with a leading healthcare provider dedicated to the growth and development of our colleagues? Join the Research Medical Center family! We will provide you the tools and resources you need to succeed in our organization. We are currently looking for an ambitious Associate Radiology Technician to help us reach our goals. Unlock your potential here!
The role of the Radiology Tech Associate II is to assist in facilitating the completion of radiographic procedures.
About this unit:
Incredible team work – Each member of the team is crucial!
Diversity of patients – Many different procedures- Most enjoyable part in the job to see the outcome of our patients and the see them recover
Schedule is very flexible
*Responsibilities: *
Performing radiographic, fluoroscopic, and portable examinations.
Processing radiographs, completing paperwork, charging for exams and supplies, routing and hanging films, transporting patients, clerical duties, maintenance of equipment, and providing a safe and caring environment for the patient.
The Radiology Tech Associate II provides care for pediatric patients up to the age 12, adolescent patients 12-18 years of age, adult patients between 18 to 64 years; and geriatric patients 65 years and older.
What Qualifications You Will Need:
Current enrollment in an accredited radiography program.
BLS Certification required upon hire.
Completion of 1 year of clinical experience in an accredited radiography program and completion of following radiography procedure competencies: abdomen, chest, ribs, foot, ankle, lower leg, axial patella, knee, femur, finger, hand, wrist, forearm, elbow, humerus, shoulder, trauma shoulder, cervical spine, trauma cervical spine, thoracic spine, lumbar spine, pelvis, hip, trauma hip, skull, facial bones, nasal bones, orbits, sinuses, esophagus, upper GI, barium enema, small bowel series, IVP, portable chest and portable abdomen is required.
At Research Medical Center, above all else, we are committed to the care and improvement of human life. Located in beautiful Kansas City, Missouri, RMC embodies the mission and heart of HCA MidAmerica. We are recognized as a healthcare leader due to our skilled, compassionate and dedicated doctors and nurses. To ensure that we exceed our patients' health care needs, we staff over 700 doctors who represent 29 medical specialties in our 590-bed facility.
Several of our renowned programs, including Level I Trauma, Sarah Cannon Cancer Care, Grossman Burn Center, Neuroscience Institute and Women's Care Center, feature advanced technological resources used to diagnose and treat patients. Whether your healthcare needs are urgent and critical or simply routine and preventative, our advanced capabilities allow us to be one of the most comprehensive hospitals in the Kansas City region.
HCA Healthcare has been continually named a World's Most Ethical Company by Ethisphere since 2010. In 2018, HCA Healthcare spent an estimated $3.3 billion in cost for the delivery of charitable care, uninsured discounts, and other uncompensated expenses.
Be a part of an organization that invests in you. We are actively reviewing applications. Highly qualified candidates will be promptly contacted by our hiring managers for interviews. Submit your application and help us raise the bar in patient care!
We are an equal opportunity employer and value diversity at our company. We do not discriminate on the basis of race, religion, color, national origin, gender, sexual orientation, age, marital status, veteran status, or disability status.
Job: *Education Training & Professional Development
Title: Associate Radiology Technician II PRN
Location: Missouri-Kansas City-Research Medical Center
Requisition ID: 09727-70376