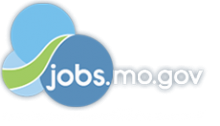 Job Information
Formica

Architecture & Design Specialist, Kansas City

in

Kansas City

,

Missouri
Architecture & Design Specialist, Kansas City
Tracking Code
10033899
Job Description
As the global leader in the manufacturing and marketing of decorative surfacing materials, Formica Corporation offers its customers the best performing products in the industry. We have an outstanding opportunity for an experienced professional to be based in the Kansas City, MO area covering Missouri, Kansas, and Nebraska as the A&D Specialist.
The A&D Specialist is responsible for lead generation, A&D customer development/leadership and ultimately gaining specifications within their assigned geographic area. The A&D Specialist will be part of the local market team driving specifications and properly using Salesforce.com to manage projects, along with their assigned Inside Sales partner.
Specific Roles/Responsibilities:
Act as key member of larger specification team within the assigned geographic area

Work closely with Territory Managers to track & close specified projects

Engage support from the A&D Spec Manager who will align needs for tools with Formica marketing

Act as part of the market team with Territory Managers, Region Sales Manager, National Segment Manager, Inside Sales, distributor reps and distributor A&D reps

Provide interaction with local distributor branches to facilitate project tracking, execution of A&D initiatives and distributor specification representative coaching
The primary objective for this position is to manage the architectural and design specification process and will be responsible for specifications generated through the territory that might be built Locally, Nationally or Globally. The incumbent will be expected to create awareness for the Formica brand and products within the architectural, design and specification communities. He/ she will obtain specifications for Formica's family of products, identify high value projects in the planning stages to target for sales, assist Formica personnel in bringing those projects to close and assist/ educate applicators, installers and dealers relative to the beneficial use of Formica branded products. This role will communicate and collaborate with the sales organization to ensure promotion of Formica's brand and products resulting in revenue creation. Team with Formica Territory Managers and Formica distributors to increase sales of Formica products. Work with the Marketing organization to develop promotional tools and collaborate with Customer Service Representatives.
Requirements include: Bachelor's degree in Architecture, Interior Design or similar discipline, minimum of 5 years' experience selling architecturally specified products, background in construction materials required, LEED AP or GA preferred. Also, strong interpersonal, communication and presentation/ demonstration skills, knowledge of computer systems/ programs, demonstrated ability to organize and manage time, demonstrated sales ability, knowledge of local/ regional markets preferred and the ability to travel. Overnight travel is required once travel restrictions are removed.
We offer excellent compensation and comprehensive benefits.
To apply, please visit our Career Center at http://www.formica.com/en-us/careers.
Notice: The only official source and secure place to apply for jobs at Formica Corporation is Formica.com. In accordance with our Privacy Policy, Formica will never request applicant's personal information such as social security, bank account, etc. over the telephone and you should refrain from providing such sensitive personal information in that manner.
An Equal Employment Opportunity/Affirmative Action Employer, M/F/Disability/Vets
Only qualified individuals (those who meet the fundamental qualifications) will be considered as applicants for this position. Applications will be accepted for a minimum of 3 business days from the date of the initial posting.
Job Location
Kansas City, Missouri, United States
Position Type
Full-Time/Regular