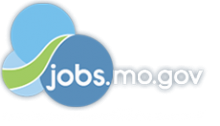 Job Information
Army National Guard Units

SECURITY ASSISTANT (TITLE 32)

in

Jefferson City

,

Missouri
Summary
THIS IS A NATIONAL GUARD TITLE 32 EXCEPTED SERVICE POSITION. This National Guard position is for a GS-0086-07 SECURITY ASSISTANT (TITLE 32), Position Description Number D1113000 in SPMD 1213 and is part of the MO G2 Intelligence Directorate. APPOINTMENT FACTORS: This is a Permanent Excepted Service position. This is a non-bargaining position.
Responsibilities
Receives, reviews, and submits requests for personnel clearances for serviced civilian and military personnel.
Checks requests for completeness and accuracy and contacts the Security Manager, Supervisor, points of contact at the serviced units, and/or the individual subject of the background/clearance investigation for any corrections that are required.
Returns forms requiring further documentation or correction.
Screens local personnel, as well as local police and finance records for disclosed and undisclosed derogatory information, which may have an impact on the career of the subject under investigation.
Questions the subject for clarification on responses that are considered derogatory.
Forwards completed form to the appropriate agency for investigation and clearance determination.
Maintains contact with the agency conducting the investigation as well as the requesting unit in order to keep all apprised of the process or to provide notification of any developing situations.
Acts as the primary point of contact regarding the status of all pending clearances, current security clearance status, or questions on security clearance procedures.
Provides input to the supervisor or serviced units, based on regulatory requirements, on possible courses of action as a result of the investigative agency's questions on security issues or the denial of a clearance as a result of the investigation.
Provides information to the unit serviced or the subject of the investigation as to the appeals process if the investigating agency denies the security clearance.
Maintains a file for status of pending investigations, current status of all members, as well as periodic reinvestigations for secret and top secret clearances held.
Checks with the agency performing the investigation for an update on the status of the security clearance in question.
Notifies the units of individuals requiring reinvestigation and resubmission of documentation.
Provides reports, as required, for status on pending or current investigations or periodic reinvestigations.
Performs other duties as assigned.
Requirements
Conditions of Employment
Qualifications
MILITARY REQUIREMENTS: Compatible military grade and assignment required prior to the effective date of
placement. This is an Excepted Service position that requires membership in a compatible military assignment in the
employing state's National Guard. Applicants who are not currently a member of the National Guard must be eligible
for immediate membership. If you are not sure you are eligible for military membership, please contact a National
Guard recruiter at 1-800-GO-GUARD (1-800-464-8273) prior to applying for this position. Selected candidate will be
required to be in a compatible military assignment prior to effective date of placement. Selected candidate must be
MOS qualified within 12 months from date of appointment. Maximum Military Grade - SFC (E-7)
Minimum Military Grade - PV1 (E-1) MOS 31B, 42A OR 35F Supervisor must verify that selected individual occupies a compatible military position. Technicians will not be militarily senior to their full-time supervisor or wage leader (grade inversion). GENERAL EXPERIENCE: Must possess clerical or administrative work which indicates your ability to acquire the particular knowledge and skills needed to perform the duties of this position. GS-07 SPECIALIZED EXPERIENCE: Must possess 12 months of specialized experience which demonstrates knowledge of personnel security program rules, procedures, operations and requirements. The specialized experience must demonstrate your ability to perform administrative and technical clerical support to review documentation to completeness; interview subjects for clarification and/or to further document past transgressions; and plan, coordinate and resolve support problems associated with security issues. Experience in identifying information within the security clearance documentation that contains conflicting or derogatory information; the ability to elicit substantiating information from the member; and the ability to communicate effectively in writing and orally in order to provide information and assistance; and provide guidance on security requirements. Must currently possess or able to obtain a SECRET security clearance.
Education
Additional Information
If you are a male applicant who was born after 12/31/1959 and are required to register under the Military Selective Service Act, the Defense Authorization Act of 1986 requires that you be registered or you are not eligible for appointment in this agency (https://www.sss.gov/RegVer/wfRegistration.aspx). If you are unable to apply online or need to fax a document you do not have in electronic form, view the following link for information regarding an Alternate Application.