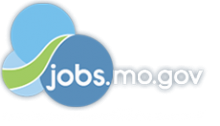 Job Information
CBRE

National Hotel Property Tax Leader

in

Jefferson City

,

Missouri
National Hotel Property Tax Leader
USA, United States
New
Valuation & Appraisal
Requisition # 21010681
Post Date Apr 05, 2021
RESPONSIBILITIES
Responsible for the day-to-day leadership/management of the U.S. hotel property tax services practice
Manages and coordinates the U.S. Hotel Property Tax practice including: business development, client relationships, employee training and development, administration, budgeting, appeal prosecution and quality.
Characteristics of responsible programs:
U.S. Hotel Property Tax Client Responsible for production & service level
Territory: United States and its territories.
Revenue 1- 5M for assigned office/specialty
ESSENTIAL DUTIES AND RESPONSIBILITIES
Creates and implements strategic initiatives to meet the objectives of the practice. Responsible for profit and loss and budgeting for the hotel property tax practice.

Develops and implements practice policies and procedures to increase operational efficiencies for the hotel practice).

Coaches and directs staff to help ensure all office strategic initiatives are achieved.

Responsible for identifying training needs, tracking performance, coaching, and motivating direct reports in the Hotel property tax practice.

Oversees and leads a hotel property tax practice

Ensure all hotel property tax appeals are prosecuted timely and effectively.

Ensure all hotel property tax estimates are completed accurately and completely

Ensure all hotel property tax activities are done well and within the laws of the state.

Liaison with National Property Tax Leader and National Hotel Valuation Advisory Leader

Manage the overall hotel property tax practice including, ensuring all properties are reviewed and appealed with excellence.

Develop strategic plan for acquiring hotel property tax clients and assist in executing on the plan.

Develop comprehensive appeal delivery system using the best of hotel valuation and property tax advocacy systems

Manage client relationships ensuring clients are well communicated with related to the status of appeals

Review property tax appeal workups for consistency, accuracy, effectiveness, etc.

Manage, update and implement training for property tax and hotel professionals.

Liaison to QRM to develop nationwide matrix methodology.
SUPERVISORY RESPONSIBILITIES
Provides formal supervision to individual employees within single functional or operational area. Recommends staff recruitment, selection, promotion, advancement, corrective action and termination. Plans and monitors appropriate staffing levels and utilization of labor, including overtime. Prepares and delivers performance appraisal for staff. Mentors and coaches team members to further
QUALIFICATIONS
To perform this job successfully, an individual must be able to perform each essential duty satisfactorily. The requirements listed below are representative of the knowledge, skill, and/or ability required.
Reasonable accommodations may be made to enable individuals with disabilities to perform the essential functions.
EDUCATION and EXPERIENCE
Bachelors degree required in business, accounting, finance or related field. Minimum of 8-10 years of property tax advocacy required.
supervising / leadership experience preferred
CERTIFICATES and/or LICENSES
As required by state licensing body.
COMMUNICATION SKILLS
Excellent written and verbal communication skills. Strong organizational and analytical skills. Ability to provide efficient, timely, reliable and courteous service to customers. Ability to effectively present information. Ability to respond effectively to sensitive issues.
FINANCIAL KNOWLEDGE
Requires in-depth knowledge of financial terms and principles. Ability to calculate complex figures. Ability to forecast and prepare budgets. Conducts financial/business analysis including the preparation of reports.
REASONING ABILITY
Ability to comprehend, analyze, and interpret complex documents. Ability to solve problems involving several options in situations. Requires advanced analytical and quantitative skills.
OTHER SKILLS and ABILITIES
Appraisal
SCOPE OF RESPONSIBILITY
Decisions made with thorough understanding of procedures, company policies, and business practices to achieve general results and deadlines. Responsible for setting work unit and/or project deadlines. Errors in judgment may cause short-term impact to department.
SAFETY
Complete at a satisfactory level all required and assigned HSE training

Follow all activity policies and procedures, including all HSE related requirements at all times

Participate in all HSE related programs & activities as required, including incident investigations, interviews, auditing and assessment, etc.

Report any condition which you feel could result in an accident or injury and / or stop work if required
In addition:
Be aware of and understand all safe work practices and procedures and potential hazards associated with the work environment

Maintain and wear at all times required appropriate personal protective equipment (PPE)

Apply appropriate material handling techniques at all times,

Only operate warehouse equipment and machinery (e.g. pallet jacks, manlifts, etc.) if properly trained, qualified and authorized to do so
As a Supervisor:
While adhering to all HSE requirements established for CBRE employees, supervisors and managers are required to:
a. Provide sufficient distraction free time for employees to complete all required HSE training & support the HSE training program implicitly
b. Investigate and resolve (if possible) all reported unsafe conditions / acts and communicate results back to the affected stakeholders
c. Support stop work authority when it is exercised in good faith
d. Communicate any / all potential workplace hazards and workplace procedures
US Company Profile
About CBRE Group, Inc.
CBRE Group, Inc. (NYSE:CBRE), a Fortune 500 and S&P 500 company headquartered in Los Angeles, is the world's largest commercial real estate services and investment firm (based on 2019 revenue). The company has more than 100,000 employees (excluding affiliates) and serves real estate investors and occupiers through more than 530 offices (excluding affiliates) worldwide. CBRE offers a broad range of integrated services, including facilities, transaction and project management; property management; investment management; appraisal and valuation; property leasing; strategic consulting; property sales; mortgage services and development services. Please visit our website at www.cbre.com.
CBRE, Inc. is an Equal Opportunity and Affirmative Action Employer (Women/Minorities/Persons with Disabilities/US Veterans)