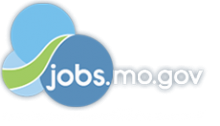 Job Information
Bank of the West

*Mortgage Underwriter Specialist DE/SAR Designation

in

Jefferson City

,

Missouri
*Mortgage Underwriter Specialist DE/SAR Designation
Description
At Bank of the West, our people are having a positive impact on the world. We're investing where we feel we can make the most impact, like advancing diversity and women entrepreneurship programs, financing for more small businesses, and promoting programs for sustainable energy. From our locations across the U.S., Bank of the West is taking action to help protect the planet, improve people's lives, and strengthen communities. We are part of BNP Paribas, a global leader supporting the UN Sustainable Development Goals (SDGs). Yes, we're a bank, but as the bank for a changing world, we are continually seeking to improve the ways we help our customers, while contributing to more sustainable and equitable growth.
Job Description Summary
The Senior First Mortgage Underwriter is responsible for providing quality and consistent underwriting of mortgage loans, focusing on difficult/complex loans, to ensure compliance with appropriate company standards. This role is responsible for ascertaining the needs of borrowers and assisting them in selecting the appropriate loan type which best matches their long-term objectives, and ensuring compliance with FHLMC/FHA/VA/FNMA guidelines. Also, assesses the potential risk of loan applicants, including current and past credit and job history, ensures that all mortgage applications are complete, accurate, and fall within acceptable BOW guidelines, and attains direct endorsement approvals. Additionally, providing high quality customer service, including underwriting in a competitive time frame. As a Senior First Mortgage Underwriter you will also provide direction and guidance to other less experienced underwriters.
Essential Job Functions
Utilizes Fannie Mae's Desktop Underwriter to determine loan eligibility for sale to Fannie Mae, HUD and Veterans Administration (VA).

Ensures all file documentation requirements are met for Fannie Mae, HUD and VA eligible loans.

Underwrites loan files for designated processing center through a review process of analyzing and evaluating income, assets, liabilities, and property, while maintaining designated time frames as determined by management.

Assimilates new government regulations and applies this knowledge to improve and maintain quality and consistent underwriting.

Reviews self-employed, corporate and partnership tax returns, profit and loss, as well as financial statements to ascertain borrowers' income.

Provides written letters of commitment for each loan decision detailing required documentation, loan interest rate, as well as the fees and mortgage amount approved.

Works with the loan originators and processors to create solutions for problems that arise during processing.

Identify common errors and report via comment 60 in loan origination system- UNIFI which compiles data for trainers and Regional and Area Sales Managers.

Secures relevant information and documentation needed to render lending decisions on SIDs, PUDs, and Condominium Associations Seeks formal legal opinions if needed.

Reviews and corrects potential problems in loan processing files (credit history, nonconforming appraisals, files not adhering to guidelines, etc.).

Applicants with government lending authority will need to provide evidence delegated lending authority is active and in good standing with HUD and VA.
Other Job Duties
Performs other duties as assigned.
Qualifications
Education:
High School Diploma or GED Required

Bachelor's Degree Business Administration or related area or equivalent combination of education and experience.
Required Experience
Requires 5 years minimum mortgage underwriting experience

5 years Residential Loan Underwriting experience

Experience is supporting High Net Worth/Wealth Management customers, with residential/consuming lending limits in the $1-2MM aggregate range as approved by Credit Risk Management

Outstanding knowledge of loan underwriting documentation requirements.

Experience with underwriting jumbo loans and government products such as FHA and VA loan is highly preferred

Ability to communicate with multiple business partners within the organization

Ability to handle heavy workload, multitask and meet stringent deadlines

Superior written and verbal communication skills

Excellent PC skills

DE/SAR Required
The salary range displayed below is based on a Full-time 40 hour a week schedule.
Colorado - Virtual Work From Home
Salary range: $75,000 - $105,000
Salary offered dependent on location, experience, skills, and education.
This role is eligible to participate in an incentive plan.
Benefits: Visit https://www.bankofthewest.com/about-us/careers/benefits.html for benefits information.
Equal Employment Opportunity Policy
Bank of the West is an Equal Opportunity employer and proud to provide equal employment opportunity to all job seekers without regard to any status protected by applicable law. Bank of the West is also an Affirmative Action employer - Minority / Female / Disabled / Veteran.
Bank of the West will consider for employment qualified applicants with criminal histories pursuant to the San Francisco Fair Chance Ordinance subject to the requirements of all state and federal laws and regulations.
Job: Mortgage
Location: United States-Arizona-General AZ
Other Locations: United States-Illinois-General IL, United States-Wisconsin-General WI, United States-Minnesota-General MN, United States-Missouri-General MO, United States-North Dakota-General ND, United States-Iowa-General IA, United States-Kansas-General KS, United States-Nevada-General NV, United States-Wyoming-General WY, United States-Washington-General WA, United States-Oklahoma-General OK, United States-New York-General NY, United States-Idaho-General ID, United States-Utah-General UT, United States-Colorado-General CO, United States-Georgia-General GA, United States-Ohio-General OH, United States-New Mexico-General NM, United States-South Dakota-General SD, United States-Texas-General TX, United States-Oregon-General OR, United States-California-General CA, United States-North Carolina-General NC, United States-Nebraska-General NE
Requisition ID: 053630